Good news for all you iOS users out there: Xbox Cloud Gaming is now available on Apple devices – assuming you have an Xbox Game Pass Ultimate membership, of course.
Microsoft confirmed the news via an official Xbox Wire blog post, and millions of you, across 22 countries, can now experience Xbox Cloud Gaming on your iPhones and iPads. If you also happen to be a PC lover, then your day just gets better, as the service is now also on Windows 10.
Xbox Game Pass gives you access to more than 100 games, and 50 of them even have touch controls, meaning you can play without a controller. Games available on the service include Xbox classics, such as Halo, Forza, Fable, and Gears of War. Let's not also forget that Bethesda is now part of Microsoft, which means Doom, The Evil Within, Wolfenstein, and more are now part of Xbox Game Pass. I don't know about you, but the idea of being able to fight demons on my iPhone is very appealing.
Accessing Xbox Cloud Gaming is slightly more complicated on iOS than Android, so we've put together some steps:
Open Safari on your iPhone or iPad
Had on over to xbox.com/play
Tap the 'share' button (it looks like a box with an arrow popping out of it)
Scroll down, and tap 'Add to Home Screen'
An icon will then appear on your home screen, which you can tap to access your Game Pass titles whenever you wish, and it functions just like any other app
According to data provided by Sensor Tower, the Xbox Game Pass app has racked up close to 14 million downloads across both the App Store and Google Play. However, the majority – 9.3 million – come from Android.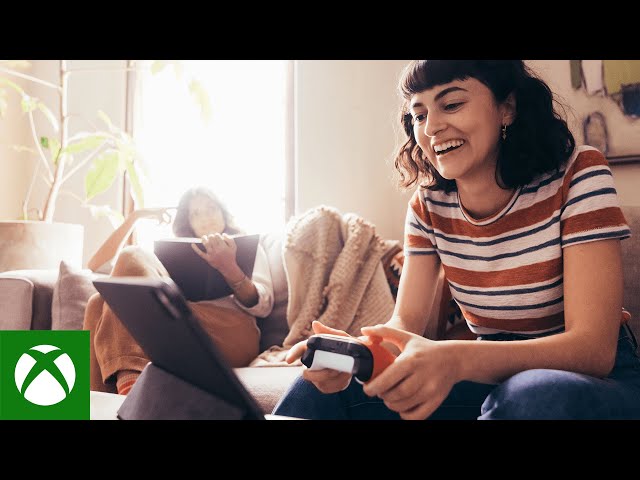 When you compare this to other cloud services, it becomes even more impressive. Google Stadia, for example, has 3.3 million lifetime installs across both the App Store and Google Play – of which 598k are from this year.
Since you're here, we are going to assume that you also have a thing for mobile games. So, you may want to check out our guides on the best iOS games and the best Android games.