Mobile games are one of the great joys of modern life. Gone are the days of staring awkwardly at your hands on the train, waiting for each agonising minute to pass in the doctor's waiting room, or spending your coffee break actually speaking to your colleagues. Mobile games bring our favourite pastime into the everyday, giving us the ability to carry whole worlds with us when we step outside.
The sheer scale of the mobile games industry has opened doors we never knew existed, from 3D virtual worlds to AR interactivity. Whatever you're into, there's a mobile game that will capture your imagination and keep you entertained anytime, anywhere.
But did you know that the UK has a thriving and varied mobile games industry, home to some of the most exciting projects and immersive experiences in the world? For all the somewhat samey AAA games that have been shoddily ported to mobile, these fifteen UK companies have been at the forefront of new and intelligent indie game design, bringing new adventures, puzzles, and battles to those indispensable little rectangles we keep in our pockets.
Read on for an introduction, in partnership with Ukie Worldwide, to some of the best and brightest UK mobile games companies that this little island can lay claim to.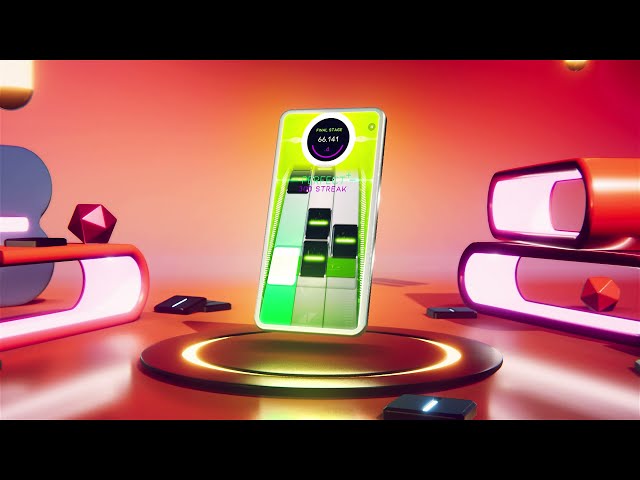 Beatstar – Space Ape Games
London's Space Ape Games launched in 2012, and it didn't come to monkey around. This talented troupe has an incredible reach, with its games being available in over 150 countries across the world. Winners of multiple awards and still going strong, its games are a diverse mix of strategy, casual, arcade, and action, but the team are perhaps best known for Beatstar, its rhythm tapping game that features hundreds of well-loved songs and highly engaging gameplay.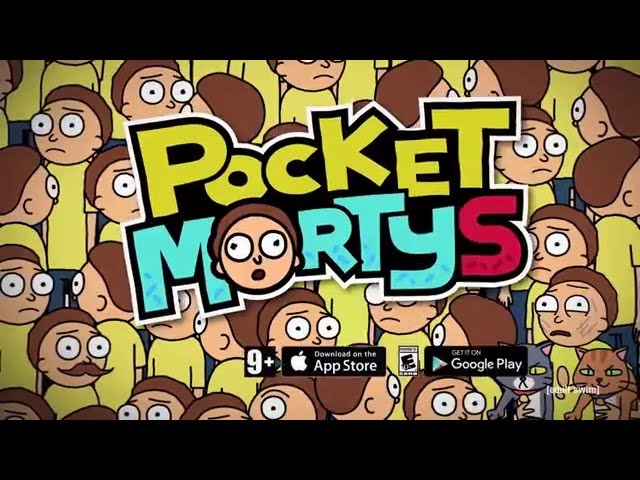 Pocket Mortys – Tag Games
Tag Games resides in the lovely Scottish city of Dundee, an up-and-coming hub for the video game industry. The studio formed in 2006 and has built up a legacy of over 60 titles. When the developers of Pocket Mortys closed down, Tag Games was ready to step up, taking on Adult Swim's beloved TV property Rick and Morty and launching Season Four of the game to great success. The team has also worked on Angry Birds Action!, Clash of Heroes, Monster High Beauty Shop, and the overhaul of cult hit Prison Architect for mobile.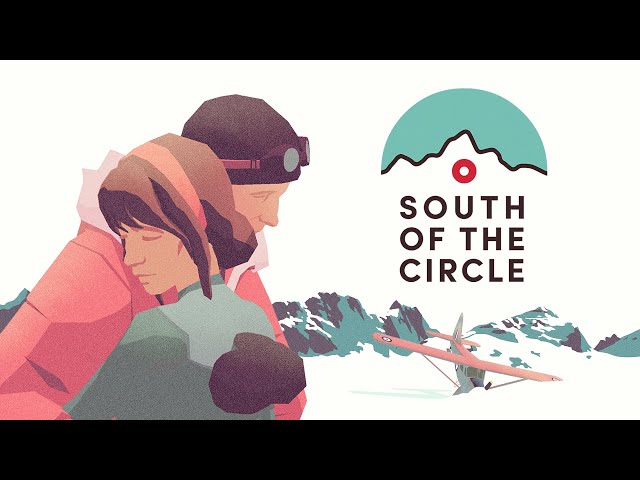 South of the Circle – State of Play
State of Play is a small team based in London, which has won a number of international awards since its inception in 2008. These accolades include a BAFTA for Lumino City and an Apple Design Award for INKS. The team has made several puzzle games for iOS, and has recently released narrative adventure game, South of the Circle, which takes place in 1960s Antarctica. The lovingly hand-crafted game has already been nominated for an Apple Design Award and a DICE Award.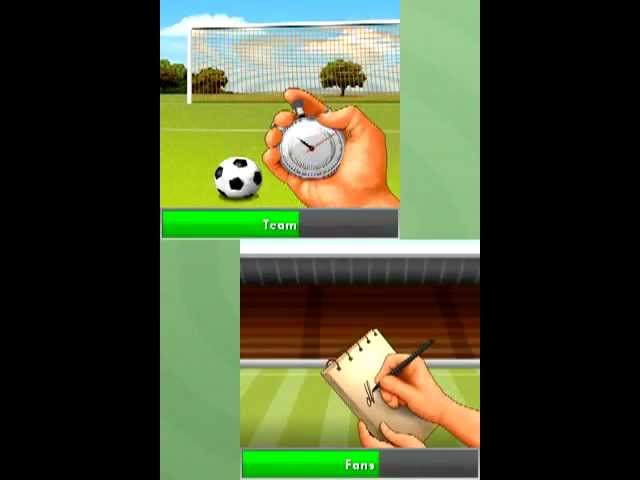 New Star Soccer – New Star Games
If you're a sports fan you probably already know of New Star Games from its immensely successful and BAFTA award winning mobile game, New Star Soccer. After providing fans with the best football experience on mobile, New Star went on to create NS Cricket, NS Baseball, and NS Manager, along with Retro Goal and Retro Bowl. New Star has been making highly detailed, addictive sports games for smaller devices since 2003, and has yet to score an own goal.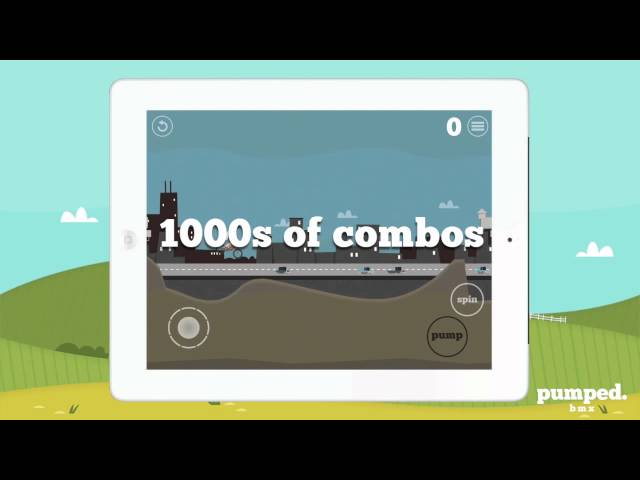 Pumped BMX – Yeah Us! Games
Since 2011, Yeah Us! Games has been misleading its fans by having a plural in the name. In reality, the studio is just Oxford-based founder Adam Hunt, who drafts in various freelancers as needed. His love for BMX started over 20 years ago, so when it comes to making mobile games he has doubled down and stuck to his niche. Pumped BMX 3 is the latest game in the Pumped series, and has been going from strength to strength. Yeah Us! Games recently released Trail Boss, a fully 3D experience with 40 hand-crafted levels. Truly a labour of love.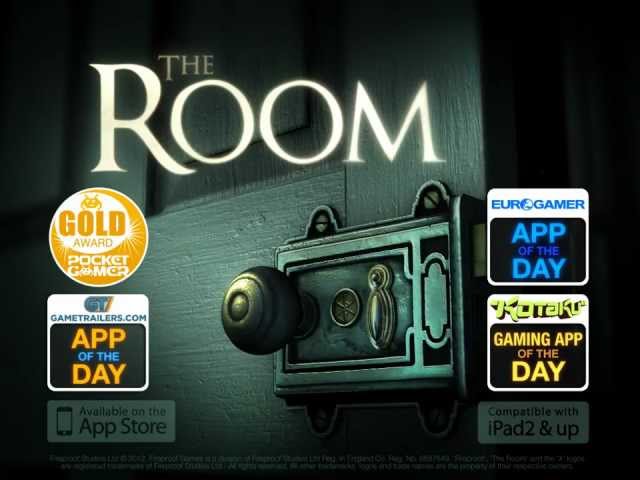 The Room – Fireproof Games
Puzzle games don't get much better than 2012's The Room, a multi-award winning experience made by Guildford's Fireproof Games. Since the first release, the offering has expanded to five full games, a selection of soundtrack releases, merchandise, and even a pitch on Lego Ideas. Fireproof Games clearly takes pride in the craft of its intricate, compelling games, each of which sees you solving puzzles in mysterious locations and unlocking mysteries. The studio has grown from its 2008 roots, which saw it creating 3D environments for AAA console games, and is now regarded as one of the best mobile game studios in the world.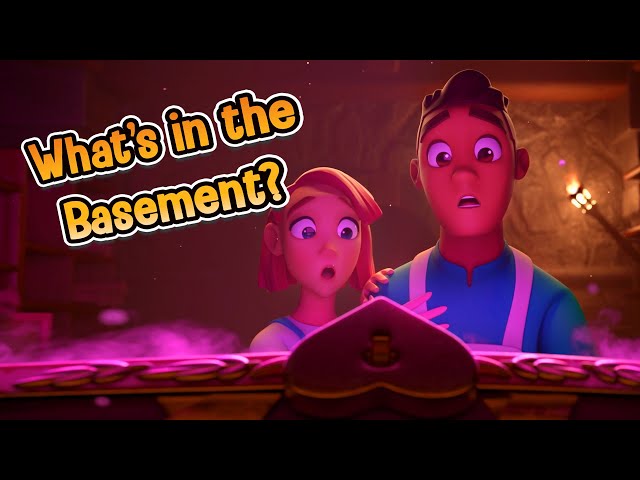 Love & Pies – Trailmix Games
It doesn't get much more wholesome than Trailmix Games. The team describe themselves as "snackable yet nourishing" and specialise in gorgeous, calming, free-to-play games on mobile devices. The team was formed in London in 2017 by two gaming veterans with a combined 20 years of experience. Since then, the studio has released a number of loveable, gentle, games which hundreds of millions of people play every day. Its latest release, Love & Pies is a classic merge game mixed with storytelling, renovation, and mystery solving – perfect for a long coffee break.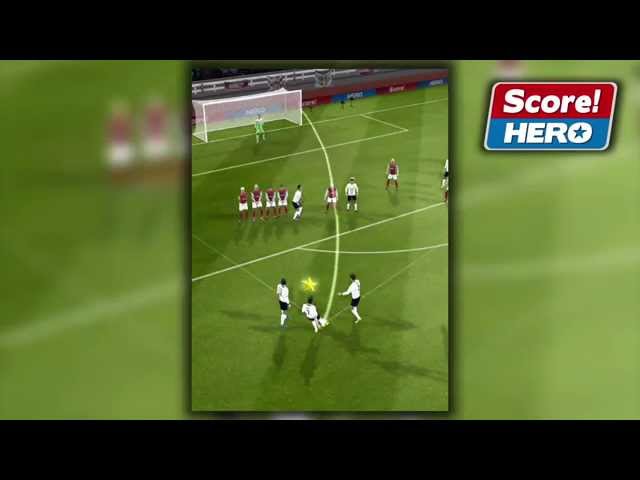 Score! Hero – First Touch Games
Britain is the home of football, and First Touch Games has been building games around the national pastime since 2011. The Oxford-based studio is best known for its Score! Hero series, alongside Dream League Soccer and Score! Match, though the team has dabbled in other ball games with 8 Ball Hero. First Touch's games have been downloaded over 750 million times, a frankly staggering number that is sure to keep growing as the studio grows and evolves its games with yearly refreshes.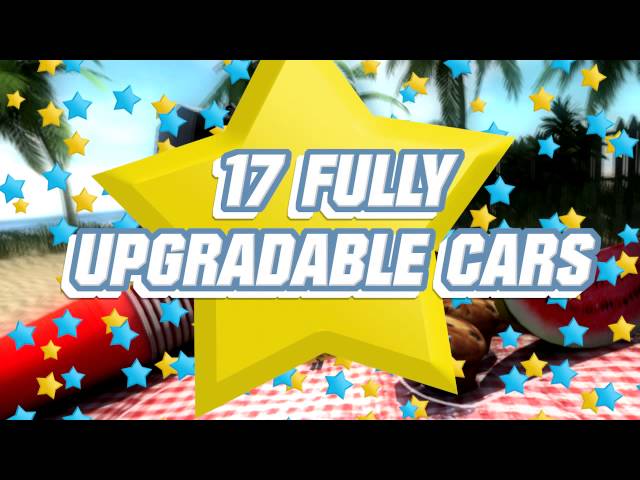 Table Top Racing – Playrise Digital
Table Top Racing takes all the fun of Hot Wheels and puts it in a vibrant virtual format, complete with wacky powerups and relentless action, setting it apart in the mobile racer genre. Playrise Digital, located in Liverpool, is a team with many years of experience, with individual members working in the games industry on AAA titles across consoles and mobile. Table Top Racing: World Tour Nitro released in 2019, putting tiny cars on tiny screens once again, but keeping all the same quality as you'd expect from a console game.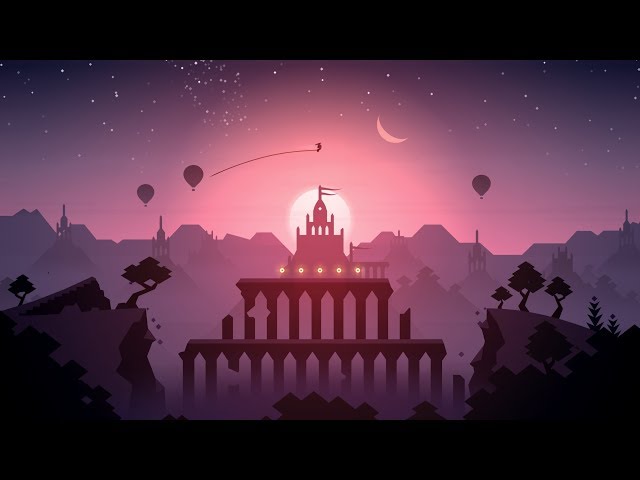 Alto's Odyssey – Land & Sea
As the name might suggest, Land & Sea's games evoke a spirit of adventure in a wide open space. Its origin story is a little back to front, but that only adds to the artful, handcrafted quality. The BAFTA-nominated developers behind the beautiful snowboarding mobile gems Alto's Adventure and Alto's Odyssey formally teamed up in 2020, when the South West-based, long-time collaborators decided that there were more games to come. Although no details have been announced as yet, the team is currently working on a "pastoral coming-of-age folktale set against an ancient landscape".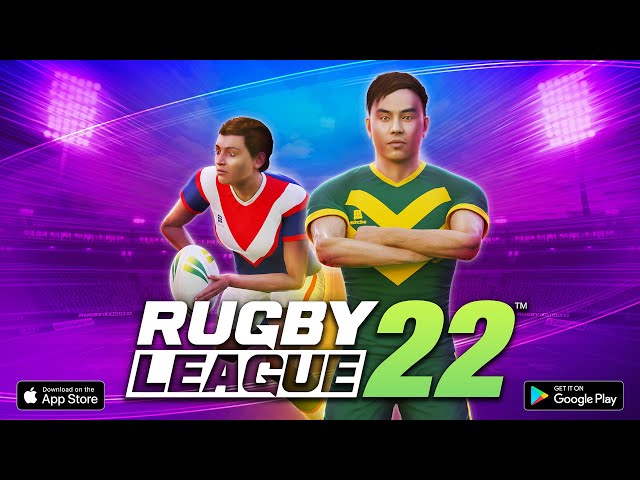 Rugby League Series – Distinctive Games
Sheffield's Distinctive Games are responsible for bringing a classic and well-loved sport to mobile platforms in the form of its Rugby League series. This is one of the older studios on our list, having formed in 1994 to work on PlayStation and Nintendo games – Distinctive has since become a mobile-first studio full of sports fans. Its games are played by over 60 million people worldwide, have won multiple awards, and are often considered the pinnacle of mobile sports gaming – a field which the team feel can go underrepresented, despite their use as a staple social connector.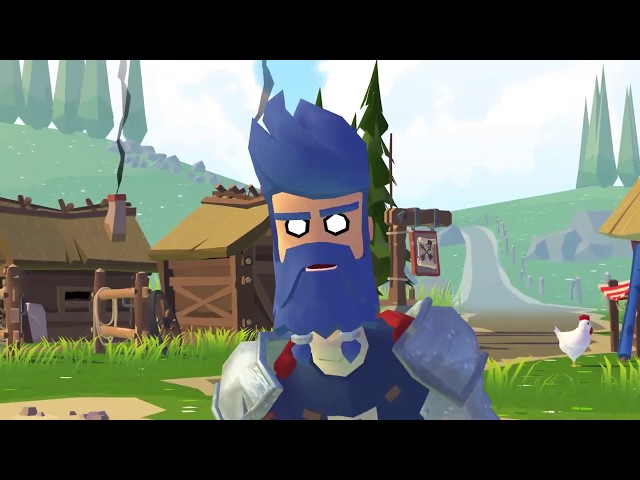 Knighthood – Midoki
Don't let their Warwickshire location fool you – in the heart of this beautiful countryside resides one of the most colourful and irreverent mobile game studios in the country. Midoki was founded by a small group of games industry veterans in 2011, with a singular focus on mobile games, and soon the staff were using their combined 100 years of experience to launch games like Plunder Pirates and Crazy Taxi City Rush. The studio's newest game, Knighthood, was initially published by mobile royalty King, and with its crisp cartoon visuals, detailed gameplay, customisation and crafting, and heroic characters, it's no surprise that this is one of the most loved modern mobile games.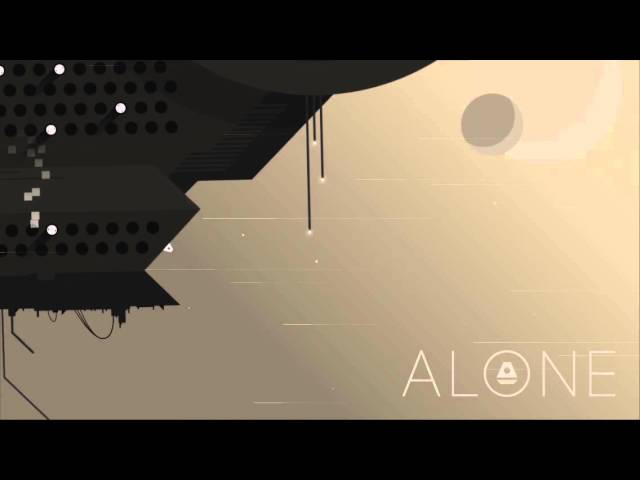 Alone – Laser Dog
The multi-award-winning studio Laser Dog have been creating characterful, colourful games from its Leeds studio since 2013. Instantly recognisable by its sharp, crisp, angular designs, Laser Dog games are usually created within just a few weeks or months. Incredibly, despite their short production time, these nifty little games are a joy to come back to time and time again, and Alone is a great example of procedurally-generated, fast-paced fun. The team has also recently released Catchee – an adorable, musical, addictive game with plenty of replayability.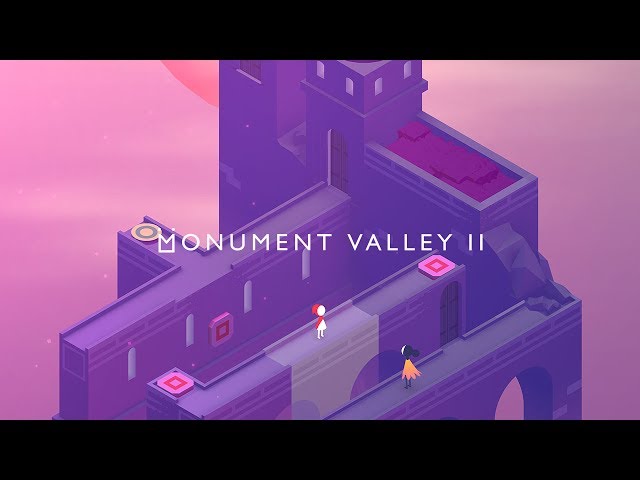 Monument Valley – Ustwo
Quite honestly, if you haven't heard of Monument Valley, where have you been? From this tiny studio in South London, formed back in 2013, came the BAFTA and Apple Design award-winning puzzle experience that has inspired hundreds of imitations. Although the studio will always be best-known for the zen-like ode to geometry that is Monument Valley, Ustwo Games have created other varied and beautiful works such as Alba, Lands End, and Assemble With Care.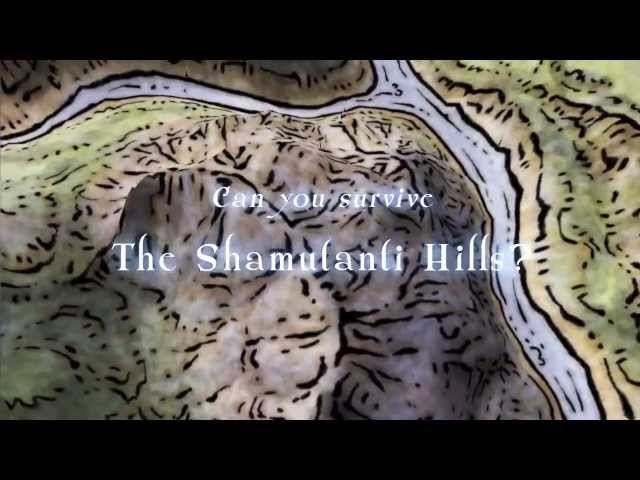 Sorcery! – Inkle
When you think of quirky, innovative British companies, Inkle should always spring to mind. From the minds of two Cambridge-based developers, Inkle was born in 2011, and has since created a whole roster of immersive and story-rich games, chief among which is its four-part Sorcery! series. The games are as much game as they are artwork, with gorgeously detailed maps of far off lands to explore. Inkle's games provide players with tens of thousands of narrative choices, all in the palm of their hands.
This is far from an exhaustive list – don't forget to visit the Ukie website for more of the best British mobile game developers.