During the Level-5 Tokyo Game Show live stream, Netmarble has revealed over 45 minutes of brand new gameplay and combat aspects for its upcoming MMORPG, Ni no Kuni: Cross Worlds. The game is set to release in Japan later this year on Android and iOS, but hasn't been confirmed for a global release just yet. The story of Ni no Kuni: Cross Worlds revolves around the main character meeting a mysterious girl called Rania and helping her to accomplish a secret mission. Here's a story summary from the official website:
"You are a beta tester for the virtual reality game 'Soul Divers'. As you progress through the game, you start to notice that the game's world is real. After meeting a mysterious woman named Rania, you learn your mission. To carry out your mission, you must confront powerful enemies and rebuild the kingdom… Is it possible to save the connected two worlds from ruin?"
A new animated teaser trailer also released earlier this week and shows your character delving into this virtual fantasy world, facing off against fearsome foes, and fighting for the forces of good to rebuild the kingdom. Ni no Kuni: Cross Worlds also includes five starting classes for you to choose from, whether it's the witch, swordsman, rogue, engineer, and destroyer. The MMORPG also has PvP and PvE game modes, involving real-time hack and slash combat.
If you want to see the new teaser trailer for yourself, you can watch below: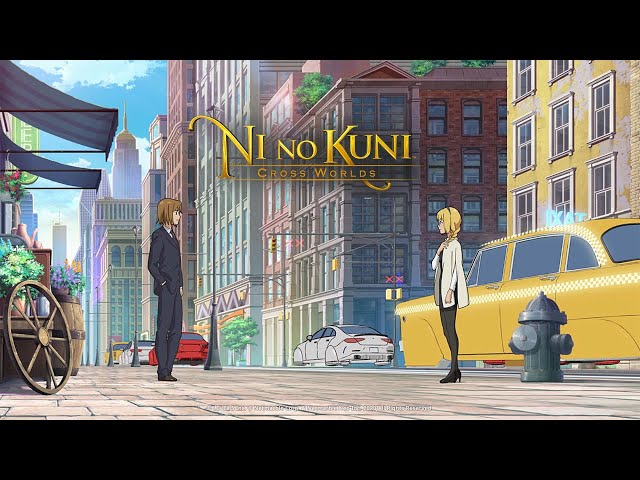 You can view the full Tokyo Game Show Ni no Kuni: Cross Worlds live stream below:
For even more info about the game, the Ni no Kuni: Cross Worlds website provides a detailed glimpse into the mobile MMORPG – with beautiful cel-shaded graphics, detailed information about the starting characters, and bios for every familiar you'll meet along the way.
For recommendations like Ni no Kuni: Cross Worlds, be sure to see our list of the best mobile MMORPGs!