Fans of sandbox MMORPG Albion Online have been treated to a huge update bringing a load of new content to the game, as well as numerous quality of life changes. Now, a new Guild Season has kicked off bringing new ways to play and progress in the world of Albion.
The Lands Awakened update has overhauled the game's graphics, added new weapon lines, and new ways to progress. The world of Albion feels more alive than ever, with mobs that get stronger the longer they're left alive providing a greater challenge to brave warriors, a wealth of changes to the layouts of the world, and numerous smaller tweaks to combat, farming, and optimisations to make Albion Online run better than ever on mobile. There's far more to see in the game than we can reasonably outline here – you'll just need to play it for yourself to find out what's new.
The new season, Season 14, brings changes focused on guild warfare, making PvP and the game's unique ZvZ modes more interesting and rewarding experiences. Let's take a closer look at the changes.
The Conqueror's Challenge
A key part of Albion Online is working with your guild to conquer and maintain control of territories. While this is an enjoyable part of the gameplay for every player, it can lead to guilds staying in one spot and relying on passive income rather than pushing to control more territories. Season 14 remedies this with the new Conqueror's Challenge.
This dynamic, season-long system introduces two new reward systems – Might and Favor – that reward players for being bold. This will allow guild members and non-guild-affiliated players alike to access some of the most valuable and powerful rewards in the game.
Might is earned by participating in activities that carry the risk of PvP and allows players to work towards rewards like battle mounts and unique avatars. Favor is a new currency that is earned alongside Might, and can be used to purchase Siphoned Energy and additional reward chests.
While Might is earned on an individual basis, guild members can contribute towards their guild's Guild Might Level, which rewards guilds with Season Points, earning members further Might and Might Boosts. A new Season Overview UI will help you keep track of your progress, showing your guild's current rank, how its Season Points were earned, and which members contributed the most Might. Try to get to the top of your guild's leaderboard!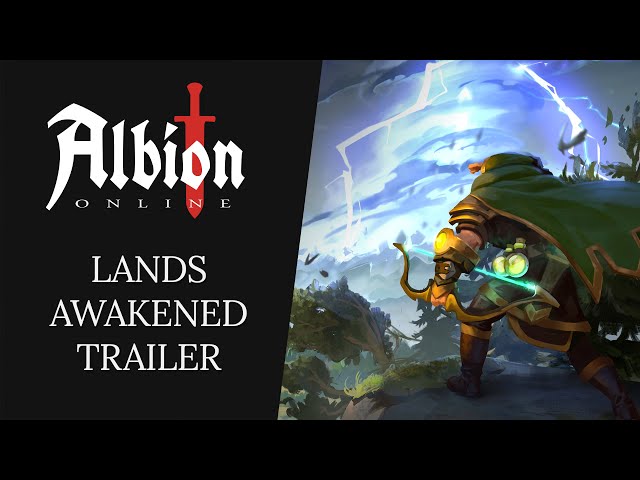 Headquarters Hideouts
In this update, the developers have tried to encourage new opportunities to engage in competitive gameplay, and for smaller guilds, they have introduced Headquarters Hideouts. When exploring the Outlands, players can set up hideouts to take refuge while plundering for loot. Now, guilds can designate one of those hideouts as an HQ, making it invulnerable to enemy attacks. This status can only be maintained by gathering Power Cores that appear around the landscape.
Additionally, new Energy Crystals will appear throughout the world to boost territories' power. Take one back to your hideout if you can – but make sure you don't get ambushed along the way.
Other Seasonal Changes
Of course, these aren't the only changes that have come to Albion Online for Season 14. There are plenty of other smaller changes coming that should have a positive effect on overall gameplay and progression.
All territory levels have been rebalanced, as have Crystal League rewards, making progress in these aspects fairer. Season Rewards will now be based on the Conqueror's Challenge, which means that actions such as killing siphoning mages and crystal spiders no longer reward Season Points.
With all these changes, along with the new content in the Lands Awakened update, there's plenty for the residents of Albion to get excited about. If you've yet to give Albion Online a go, you can download the game for free today via the App Store or Google Play.