We're not short of cypberpunk adventures nowadays, as the saturated genre has captured the imaginations of fans and game developers all over the world, but with our giveaway you can win a copy of this exciting and downright beautiful exploration of what it means to be either man or machine. With stylish 2.5D visuals and a fascinating story, Anno: Mutationem sets itself apart from the pack.
Explore this action-adventure RPG for yourself with our Anno: Mutationem giveaway, and solve the mystery at the heart of this intriguing story. Playing as Ann you can explore every corner of this gorgeous 2.5D world, interrogate NPCs, and take part in thrilling combat. If you want to read our full verdict, you can find out more in our Anno: Mutationem review.
Our giveaway offers up two Nintendo Switch codes for the thought-provoking dystopian delight, letting you explore the future and solve mysteries from the comfort of your Nintendo Switch console. We have one EU and one NA code to giveaway, so the competition is only open to Switch users from those regions. The competition runs until midnight on Wednesday, September 14, 2022. Good luck!
All you need to do to enter our giveaway is fill out the box for the region you want below. Please note, this giveaway is only open to people in NA and the EU! If you do enter, please also check out our terms and conditions.
Anno Mutationem giveaway
PT – ANNO: Mutationem giveaway (EU)

PT – ANNO: Mutationem giveaway (US)

If you want to get a glimpse of this gorgeous cyperpunk adventure now, be sure to check out the gameplay trailer below to see exactly why you should enter.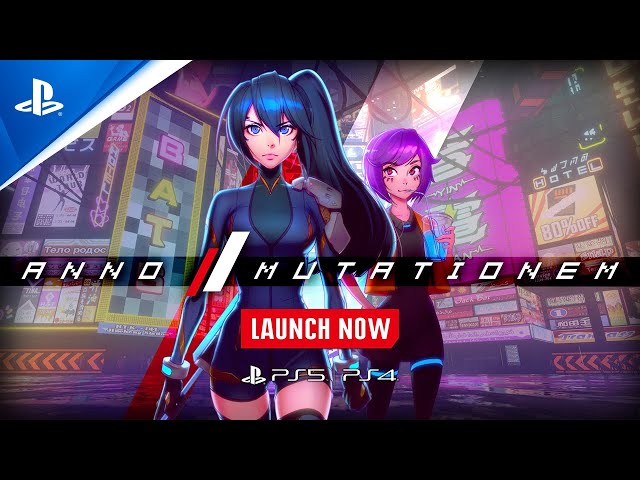 We'll inform the lucky winner next week. For those of you who want to pick up the game before then, you can grab them from the following Nintendo eShop links.