Aokzoe, a fresh handheld PC manufacturer from China, has announced two new planned products coming to its lineup with the latest AMD 7000 series. The Aokzoe A1 Pro and Aokzoe A2 don't have release dates yet, nor really any proper details (the latter doesn't even have any design details), but the company clearly has plans for the future.
The Aokzoe A1 Pro is, as you probably already guessed, an upgrade to the original handheld the company launched in the summer of last year, the A1. The handheld PC features the same design as its predecessor, but with a performance increase of "about 20%" – with that "about" sticking out like a sore thumb.
The Aokzoe A2, however, features "a new look, a 7-inch full glass screen hall-effect triggers, and the latest generation of AMD's 7000 series". There are no other specification details or photos of the product, so we'll just have to wait and see what the company comes up with.
While there are no Aokzoe A1 Pro and A2 release dates set, you can sign up to become an internal tester here.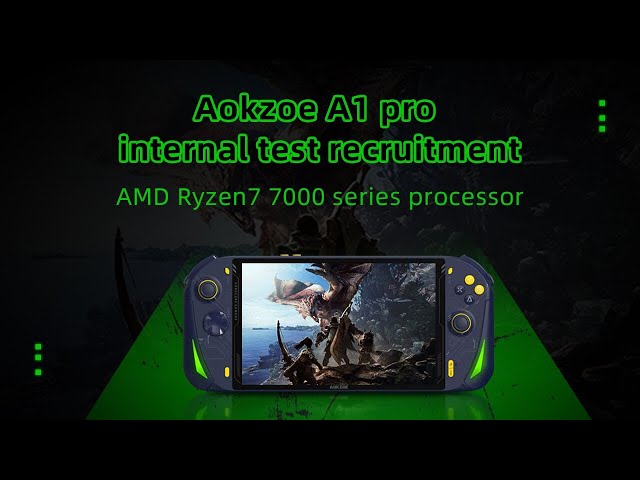 As with all the handheld manufacturers coming out of China at the moment, things are moving quickly, and hardware and software integration issues aren't unlikely. We don't even know the core GPU specs for either of these Aokzoe units. So, keep your ear to the ground about which ones coming out are best – or read PT's coverage like our Ayaneo 2 review – to make sure you don't go in the wrong direction.
We've also got a guide to the best portable gaming consoles on the market today, drawing on experiences from our Steam Deck review, Nintendo Switch Lite review, and Playdate review.