Apple's WWDC 2023 revealed lots of dev updates, opened with a tribute to creative ideas, and showed off some aspects of the company's future. We're here to round up everything you might have missed, so head below an Apple roundup.
The headline announcement for mobile users is the updates coming to iOS. iOS 17 takes a smaller leap than the previous generation of the operating system. These updates focus on the phone, FaceTime, and messages app, which all feature interesting cosmetic and mechanical changes.
But before we dive into a deep recap, here's everything in brief:
15-inch MacBook Air with M2
M2 Max and M2 Ultra Mac Studio
M2 Ultra Mac Pro
iOS 17, iPad OS 17, watchOS 10, tvOS, and carOS updates
Updates for AirPods, AirPlay, and SharePlay
Apple Vision Pro, a new mixed reality headset
First up in the show is Mac. John greeted us as always with the reveal of three new Macs with Apple silicon. Apple showed off the much-rumored 15-inch Macbook Air, sharing similar specs to the original (same M2 chip) but in a bigger form factor. It starts at $1,299, and there's also a $100 price drop for the M2 13-inch, bringing it down $1,099.
But that's not all, as the top-of-the-line pro users have something to be excited about. Apple is updating the Mac Studio with the M2 Max and M2 Ultra chips, giving the desktop faster performance across the board. It starts at $1,999.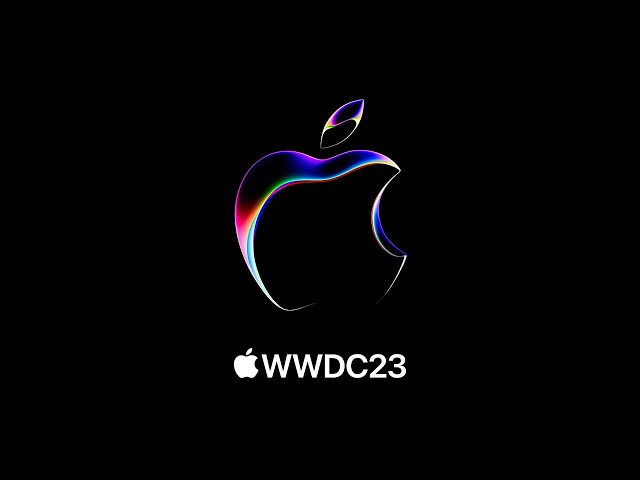 Meanwhile, Apple finally delivered a new Apple silicon Mac Pro. Every unit comes with an M2 Ultra chip and "the performance of seven afterburner cards", though it's unclear in what way that's implemented. As well as a bunch of I/O, there's also PCI expansion available. This really is for the pros, however, as it starts at $6,999.
We then went through the iOS updates, with new posters for phone calls, live voicemail transcription, FaceTime messages, and sticker updates to the messages app. AirDrop now has proximity features, like sharing contact info, sharing files, and SharePlay. There are also updates to the keyboard and dictation, plus a new journaling app and always-on display while charging.
Then our beloved Craig ran "downstairs" to tell us about iPad OS 17. There are new interactive widgets, lock screen personalization, and the addition of the Health app. More excitingly for someone as boring as me, there are some PDF updates that let you autofill and edit easily. A slim update all around, but that PDF one is enough for me.
Then it was back to Mac to talk macOS. The new OS is called Sonoma after the Californian wine region, and brings a handful of updates. There are new screensavers that look like something you'd find on Apple TV, widgets available on desktop, video conferencing features, and updates to Safari. But wait! There's also a gaming update. Finally! Some games to talk about.
Apple is still using RE Village on Mac as a yardstick, but there are some new things to talk about. There's game mode, which makes gaming smoother by reducing latency on headphones and controllers. In even bigger news, Hideo Kojima appeared, but it was only to tell us about Death Stranding: Director's Cut coming to the Mac. Cool, but not thrilling.
We then talked audio. AirPods have improvements for switching between devices, phone calls, and listening modes. There are smaller updates to AirPlay, SharePlay, and tvOS, as well as watchOS 10. For a detailed rundown of all these updates, check out the Apple website.
Even though the show was getting long in the tooth, Tim did give us one more thing, with the new AR platform: Apple Vision Pro. The company calls it a new kind of computer, and it shares the same design language as AirPods Max.
It looks like a pretty straight AR/VR headset, though it's obviously synced up to everything else in the Apple ecosystem. The operating system is very similar to Mac, though it's bespoke to the headset with depth features. Most interestingly, the headset doesn't use controllers, instead using hand gestures in combination with eye tracking and voice commands. Apple says it's intuitive, but who knows, eh?
There are over 100 Apple Arcade titles in Vision Pro from day one, so the game-likers are definitely looked after, though it was skipped through pretty quickly in the presentation, jumping straight into a presentation from Disney's Bob Iger. He said Disney is bringing immersive experiences to the headset via Disney+.
There's curved glass all over the front, a mesh band that goes behind the head, and optical inserts for glasses-wearers. The screens in the lenses have 23 million pixels, the audio comes from two pods on the band, and the outside is coated in cameras and sensors.
Meanwhile, the innards driving the tech are the Apple M2 chip and a new chip called R1. This was designed to process the information given from the various sensors and cameras, and "virtually eliminates lag", according to Apple.
The headset is also a 3D camera, a home theatre, and a portable office all in one as far as Apple tells it. What's more, the headset uses optical biometrics to unlock it, which is wild. While it looks super exciting, it's hard to tell how it sits in the market, especially when it costs $3,499. Oh, and unlike everything else revealed today, Apple Vision Pro doesn't launch until next year.
Anyway, that's all from WWDC. Whether Apple Vision Pro is going to push the VR industry forward is unclear as of yet, though it definitely has some exciting features.
For more beyond Apple WWDC 2023, check out our guides to the best portable gaming consoles and the best gaming iPhone to get some new hardware.