October, 23: Badlanders has now opened for pre-registration globally.
After reaching over five million pre-registered users, NetEase Games is finally ready to launch the Open Best Test for Badlanders. Badlanders brings together the best aspects of looter shooters, creating a competitive third-person shooter that is bound to get the heart racing. The Badlanders Open Beta Test is available in most countries around the world on Android and iOS devices. Unfortunately, the beta is not available in the following countries: Belgium, Taiwan, Vietnam, and Mainland China.
Gamers familiar with Battlestate Games' Escape from Tarkov should have a general idea of how Badlanders works. Badlanders drops 25 players onto a battlefield filled to the brim with armour, tactical equipment, and weapons. You have two options: take out your fellow badlanders or attempt to loot directly from the supply crates. Anyone attempting to leave the battlefield with their spoils will have a massive target on their head, leading to several chaotic moments. If you make it out of the arena alive, you can take your loot to the open market, allowing you to sell and trade with other players.
Thanks to the five million pre-registered players, NetEase has unlocked four tiers of benefits to ensure players are well equipped in their battles. These rewards will be given away every day between October 23 and October 30.
Here's a list of everything you can unlock during Badlanders Open Beta Test:
Combat Pack (AK + level three armour) and Helmet (AK & level three helmet)
Scope Pack set
8888 in-game Cash & exclusive avatar: Warriors Assemble
Reaper t-shirt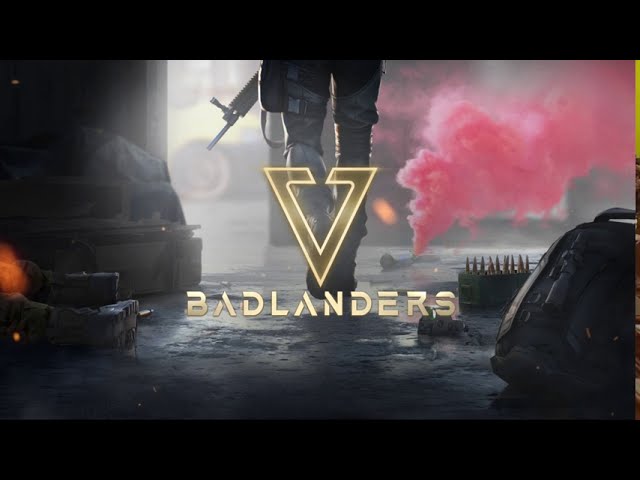 You can sign up to the Badlanders Open Beta Test today on Android and iOS devices by heading to the Badlanders website.
If you can't play the Badlanders Open Beta Test, or you are looking for something completely different, check out our best mobile multiplayer games list. There's bound to be a game on there that you definitely won't have played before.