The best Samsung phone isn't necessarily the most expensive. Taking into account budget, feature sets, deals, and your own personal needs is vital to working out which one is best for you. So, we've broken all those details down to help you make the decision.
Once you've had a read and worked out which of the best Samsung smartphones is best for you, we've got even more phone advice elsewhere that you can check out. Whether it's the best rugged smartphones for all your explorers or the best portable gaming consoles for a good time on the go, we've got you covered.
The best Samsung phones in 2023:
1. Samsung Galaxy S23 Ultra
The best Samsung phone overall.
Samsung Galax S23 Ultra specs:
| | |
| --- | --- |
| | |
| Display | 120Hz 6.8-inch AMOLED (1440 x 3088) |
| Battery | Li-Ion 5000 mAh |
| Chipset | Qualcomm Snapdragon 8 Gen 2 |
| RAM | 8GB-12GB |
| Storage | 256GB-1TB |
Pros
Bespoke Snapdragon chip
Exceptional display
Top-tier camera system
Cons
Expensive
Stiff competition
The Samsung Galaxy S23 Ultra is the best Samsung smartphone on the market today. This is, of course, no surprise, given it's the most expensive non-foldable phone the company makes. This price isn't for nothing, however, as it brings a best-in-class chip, camera system, and screen all in a lovely package.
We had the chance to chat about the performance in our Samsung's Won-joon Choi interview, and the performance is no joke. Of course, there's the bespoke Snapdragon chip making it slightly better than the competition, but it also has software integration to support performance alongside a massive heatsink for a flagship. For gaming, it's exceptional.
Combine this with the exceptional camera system with five lenses, beautiful chassis for everything to sit inside, and the lovely screen, and it's arguably the best phone you can buy from any manufacturer.
This is where one downside may come in for you, however. At this level, the competition is stiff. We were mightily impressed in our Xiaomi 13 Pro review after a week with the device, plus the iPhone 14 Pro has so much to love too.
Whether the Samsung Galaxy S23 Ultra is better than those two is hard to say, but if it has got to be Samsung for you, this is the best of the best. If you're gonna drop a pretty penny on it, be sure to grab one of the best phone cases to keep it safe.
Read our Samsung Galaxy S23 Ultra review.
2. Samsung Galaxy S23
The best balance of price and features.
Samsung Galaxy S23 specs:
| | |
| --- | --- |
| | |
| Display | 120Hz 6.1-inch AMOLED (1080 x 2340) |
| Battery | Li-Ion 3900 mAh |
| Chipset | Qualcomm Snapdragon 8 Gen 2 |
| RAM | 8GB |
| Storage | 128GB-512GB |
Pros
Value for money
Flagship chip
Cons
Smaller battery
Lower-res screen
The Samsung Galaxy S23 is the best phone for most people. It has many of the benefits of its bigger brother (the Ultra), but cuts back on certain aspects to keep the cost as low as possible, meaning it can do what it needs without breaking the bank.
The best news is that it shares the same chipset as the Ultra, meaning its performance is mightily impressive at this price. Sure, you can't get as large RAM and storage configurations, but for $500 less it's a lovely thing to see.
The sacrifices come in obvious places: the screen isn't as high resolution and the battery is a little smaller. Battery life shouldn't be a huge worry, however, as Samsung's software is very good at managing battery.
3. Samsung Galaxy A54 5G
The best budget phone that Samsung offers.
Samsung Galaxy A54 5G specs:
| | |
| --- | --- |
| | |
| Display | 120Hz 6.4-inch AMOLED (1080 x 2340) |
| Battery | Li-Po 5000 mAh |
| Chipset | Exynos 1380 |
| RAM | 6GB-8GB |
| Storage | 128GB-256GB |
Pros
Value for money
Flagship elements
Cons
Lower-res screen
Less versatile cameras
The Samsung Galaxy A54 5G is a great mid-range option for anyone after a Samsung phone. Even if you're on a tighter budget, it's worth shopping around for deals on this handset – it has many flagship features without the high price.
With a 120Hz display, lovely build quality, and a shared design language with the big boys in the bunch, it definitely feels like a premium product. The battery is nice and big, the main camera is pretty ace for the price, and all around, for day-to-day tasks, this is more than enough.
Still, there are of course drawbacks to buying a phone at a third of the cost of a flagship. The chip inside is nowhere near the Snapdragon 8 Gen 2 if you really want to push your phone – the A54 is enough for standard stuff, but don't expect to max out the graphical settings or do some in-depth photo editing.
That's the main drawback, mind you. The camera is good enough – nowhere near the low-light or zoom performance of the S23 Ultra, however – while the trusted Samsung software support is a boon against some of the smaller-scale competition. It's a great deal.
Take a look at our full Samsung Galaxy A54 review for more of our thoughts.
4. Samsung A14 5G
The cheapest Samsung phone.
Samsung A14 5G specs:
| | |
| --- | --- |
| | |
| Display | 6.6-inch 90Hz LCD (1080 x 2408) |
| Battery | 5,000mAh |
| Chipset | Exynos 1330 (5nm) – SM-A146B |
| RAM | 4GB |
| Storage | 64GB |
Pros
Affordable 5G phone
Vibrant display
Two-day battery
Cons
Display bezels too big
Outdated notch
Low RAM can throttle performance
So, we've talked about our best budget option, but if you want the absolute cheapest phone you can get from Samsung, then you'll want to look at the A14 5G. Despite its especially small price tag, there's still a lot that this phone has to offer.
The biggest setback for this model is that it uses One UI Core, rather than the standard One UI that other Samsung phones have in place. This sacrifices a few playback enhancements, Smart Suggestion, and a few other features, but all the essentials are still there. There just aren't as many bells and whistles.
But let's talk about what it does have. For one thing, its camera, while inferior to the camera on fancier Samsung phones, when looked at on its own, is actually pretty impressive and will allow you to capture some high-quality shots. Likewise, its 6.6-inch Full HD+ LCD screen looks beautifully vibrant, and while it is true that the bezels are a bit big, that doesn't change that it still looks great.
Read the Samsung A14 5G review for more information.
5. Samsung Galaxy A34
The Samsung phone with the best screen.
Samsung Galaxy A34 specs:
| | |
| --- | --- |
| | |
| Display | 6.6-inch 120Hz AMOLED with waterdrop notch (1080 x 2340) |
| Battery | Li-Po 5000 mAh |
| Chipset | Mediatek MT6877V Dimensity 1080 (6 nm) |
| RAM | 6GB |
| Storage | 128GB/256GB |
Pros
Big screen with nice visuals
Optical image stabilization (OIS)
IP67 dust and water resistance
Cons
No 8GB RAM variant for the UK or Europe
The cameras could be better
Are you someone who enjoys the best mobile games, and who looks at their phone as a gaming console? Or do you perhaps enjoy using it to stream your favorite TV shows and movies? If so, the Samsung Galaxy A34 with it's beautifully large 6.6-inch 120Hz AMOLED screen is going to be the Samsung phone for you.
From a purely aesthetic perspective, this is a very appealing model. Not only does it sport that great stonking screen, but it has a beautiful finish on the back, which sets it ahead of the other phones. It comes in different colors, but what they all have in common is that they feel great to touch. It's a very well-designed phone, and its IP67 dust and water resistance certification is particularly impressive for a model of its price.
Of course, it's not all sunshine and rainbows. It's cameras leave something to do desired. It's absolutely fine for selfies and off-the-cuff snaps of locations and objects, but it falls flat when it comes to ultrawide snaps. Things end up getting weirdly distorted by the fish-eye perspective, and it's disappointing for anyone who likes to take photos like that.
Still, with a large screen, stylish design, and a fairly decent price, this phone is an excellent choice.
Read our Samsung Galaxy A34 review for more information.
6. Samsung Galaxy Z Fold 4
The best foldable Samsung phone.
Samsung Galaxy Z Fold 4 specs:
| | |
| --- | --- |
| | |
| Display | 120Hz 7.6-inch AMOLED (1812 x 2176) |
| Battery | Li-Po 4400 mAh |
| Chipset | Snapdragon 8+ Gen 1 |
| RAM | 12GB |
| Storage | 256GB-1TB |
Pros
Foldables are fun to use
Fast chip
Big screen inside
Cons
The best foldable Samsung phone is obviously the Samsung Galaxy Z Fold 4. Why's that obvious? Well, because they only have one non-clamshell foldable, and this is the most recent. Simple as.
What you get for the high price is a great Snapdragon chip – not the best of the best right now, however – and enough RAM and storage space for most people. Oh, and a big, gorgeous tablet-style screen hidden away in an easy, foldable package.
This is where the primary benefit is. The foldable screen means you can still carry the phone in your pocket, but if you need to do things like gaming, editing, or movie watching, you don't need another device for the bigger screen experience.
There are drawbacks, of course. The price is a bit nuts – read: far too much. Meanwhile, foldable screens do not have the same durability and standard ones, so that investment isn't as long-term as a flagship. Oh, and then there are little niggles, like the weird aspect ratio of the big screen, the width of the handset when folded, and the mediocre battery life.
These drawbacks are pretty inevitable right now in the foldable market, so you need to make sure you need a foldable before diving in. If you are set on getting in on the hinge action, this is definitely a great choice – if not the best.
7. Samsung Galaxy Z Flip 4
The best clamshell Samsung smartphone you can buy.
Pros
Cons
Poor battery life
Durability
Samsung Galaxy Z Flip 4 specs:
| | |
| --- | --- |
| | |
| Display | 120Hz 6.7-inch AMOLED (1080 x 2640) |
| Battery | Li-Po 3700 mAh |
| Chipset | Snapdragon 8+ Gen 1 |
| RAM | 8GB |
| Storage | 128GB-512GB |
The best clamshell Samsung phone is again the latest and only model in production – the Galaxy Z Flip 4. There are the same caveats as above but at a lower starting price, helping it look like a more appealing option.
First up, benefits. The form factor is lovely – and the simple gimmick of flipping open your phone again is ace – while the high refresh rate and speedy chip keep everything feeling nice and modern.
Caveats, however, can be just as big as above. The crease from the screen can annoy some, the battery life isn't very good, and the durability on foldable screens is still sub-par. The weirder thing is that a clamshell doesn't have the big-screen benefit of a book-type foldable.
Still, this isn't about whether foldables are worth it yet or not – this is simply the best Samsung clamshell, hands down. While the competition is hotting up (I'm looking at you, Oppo), there's still that tried-and-true Samsung trustworthiness here.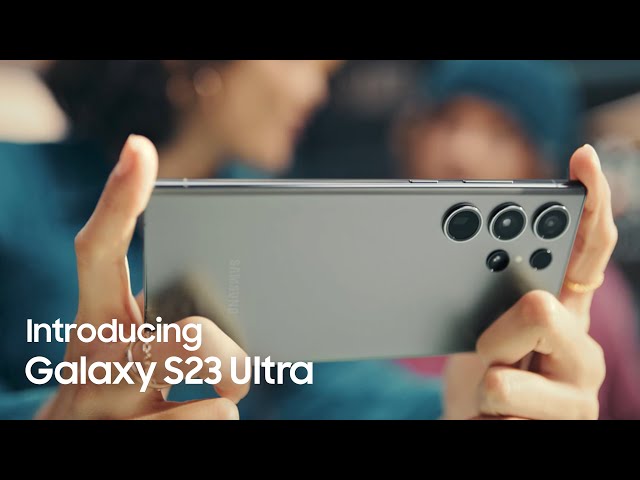 How do I choose the best Samsung phone?
Choosing the best Samsung phone takes a bit of introspection – you need to identify your needs before going ahead with a purchase. If you need a daily driver that just gets social media and text messages done, don't overpay and go for the A54.
But if the benefits of any of the others – all outlined above – take your fancy, then work out which one ticks all your boxes. A foldable would never work for me – there are too many caveats – but battery life worries may not be as big a deal for you. Work out which best fits your needs and you're good to go.
Anyway, those are the best Samsung phones. For more advice, check out the best gaming phones and the best gaming iPhone for a chance to spend even more money!