Acclaimed MMO Black Desert Mobile is ramping up its content to see out 2020 on a high note. After the trashfire of a year we've had, games are the perfect form of escapism, and updates just keep us away from the real world for as long as possible.
Black Desert Mobile is introducing a brand new crystal class for players. The Dimensional Crystal – aside from just sounding more epic than a journey to Mordor – grants new buffs to your attack points, defense points, and Black Spirit stat points. For those of you currently using the Abyssal-grade crystal, the effects of the Dimensional Crystal vastly exceed the highest potential of your current class.
Publisher Pearl Abyss also announced the return of the Field of Valor, which sees players form uneasy alliances with each other to fight hordes of enemies. The mode is here for two weeks (until December 8), so find four other players and take down as many monsters as you can in the 30-minute survival mode. A word of warning, however: you'll need to spend Tokens of Valor in order to enter. So slay some monsters in the Black Desert world to gain access to the Field of Valor.
The full patch notes and information for the Dimensional Crystal can be found below: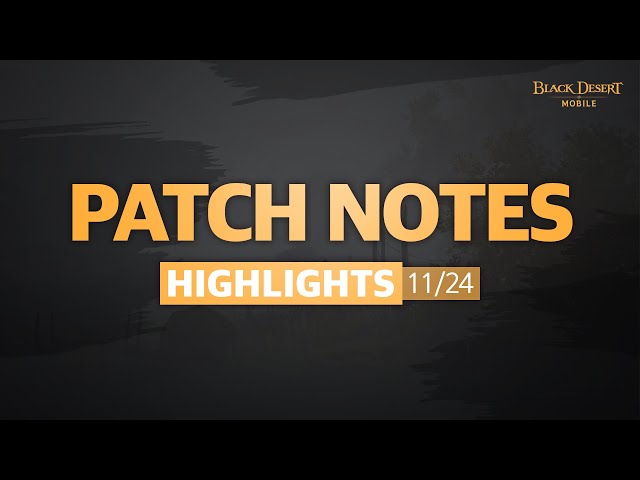 Added Dimensional Crystal

Dimensional Crystals can contain power for the Aal, Labreve, Serrett, and Ahib branches
Dimensional Crystal extraction is only possible for gear lower than Primal grade, and cannot be done otherwise

Added a separate category on the craft menu for crafting Dimensional Crystals

You can craft Dimensional Crystals in the Alchemy Lab or Craft menu, under the Crystal category
Added new items that are required to craft Dimensional Crystals

Obtain Dimensional Fragments from feeding Abyssal-grade items to the Black Spirit and from Field of Valor

Dimensional Fragments cannot be obtained by feeding the Delphad Main Weapon and Sub-Weapon event rewards to the Black Spirit

Use Dark Coins to purchase Empty Crystals from Gervaise's Shop
There is also – as with everything – a Black Friday sale in the Pearl Shop. Ornaments, outfits, and pets all have discounts, some of which reach 90% off. Pearl Abyss also says there will be special item bundles available, although we don't know exactly what these include at this point.
Check out our picks for the best Black Friday deals on all things mobile and Switch gaming, or take a look at our roundup of the best mobile MMORPGs for more like Black Desert Mobile.