The time is coming to celebrate some of the UK's rising game development stars, with nominations for the Develop:Star Awards 2023 now open. With over ten different categories, there are plenty of accolades on the line, and you can now nominate someone you know in the industry to pick up a gong for themselves.
With nominations open until March 31, you've got just over a month to decide who you think might be worthy of taking home a prize. The voting itself takes place from May 15-31, with winners announced at the prestigious event full of industry bigwigs on July 12 as part of the Develop:Brighton conference.
Last year's winners include big names like Life is Strange: True Colors taking home the Best Narrative award, while Horizon Forbidden West got the gong for Best Audio. It wasn't just big names though, with indie favourite Unpacking getting the nod for Best Game Design, while Acid Nerve won out as the Best Micro Studio.
If you're thinking of nominating someone for the Develop:Star Awards 2023, you can check out all the terms and details on the official website. If you want to secure tickets, head to the Develop:Brighton site and use the code 'BTPRSP" at checkout for a 10% discount. We've also listed the prize categories below, just so you can get a sense of what they're looking for.
Best Visual Art
Best Narrative
Best Game Design
Best Audio
Best Original IP
Best Technical Innovation
Diversity Star
Marketing Star
Best QA and Localisation Provider
Best Creative Provider
Best Technology Provider
Talent Development Star
Recruitment Star
Best Mobile Game
Tomorrow's Star
Publishing Star
Best Game
Best Small Studio
Best Studio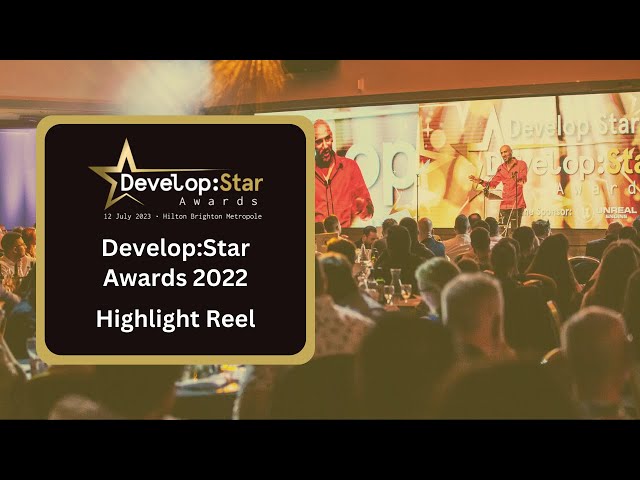 That's all you need to know about nominations opening up for the Develop:Star Awards 2023. If you want to join the roster of speakers at the event, check out our call to action for Develop:Brighton 2023 speakers.