Legendary publisher Devolver Digital is well known for their insanely theatrical press conferences, and this year was no exception. With the whole conference being streamed live, it was impossible to predict what they would get up to – but their trademark, satirical, dark take on the games industry and self-awareness was front and centre as always. But it wasn't all cinematics – check out these awesome new Devolver Digital mobile and Switch announcements, from E3 2021!
If you've been following Devolver's E3 entries over the past few years, you should know what to expect by now. Often gaining massive publicity through their macabre, high-concept performances, they are always one to watch. This year they brought back several popular characters from their previous shows, further developing their 'cinematic universe' as a platform to elevate their new arrivals.
With the announcement of the highly cynical Devolver Max Pass Plus – which, of course, promises the 'era of monetization as a service' – the publishers threw out not only a fast-paced, gripping narrative, but a list of entirely new titles.
If you missed the stream, don't worry! We've got you covered. Here are all the top Devolver Digital announcements for Switch and mobile from tonight's stream.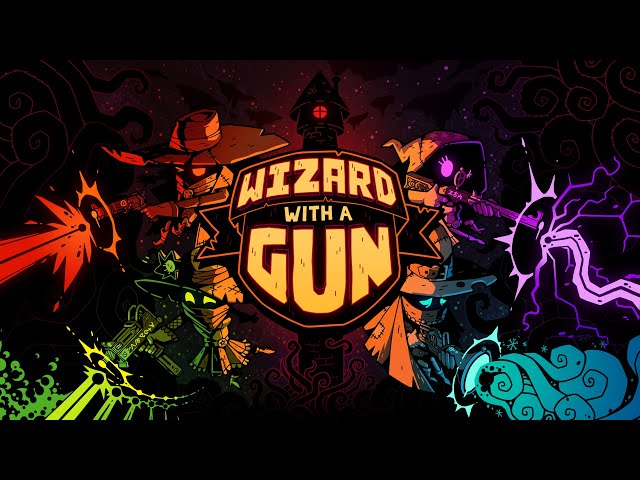 Wizard with a gun
A magical, sandbox survival game, Wizard With a Gun promises a wild, online co-op experience wrought with dangerous creatures and arcane mysteries. Somewhat similar to the popular survival game Don't Starve Together, you can choose to travel alone or with friends as you collect, craft, and explore. But the big twist with this is – you guessed it – the guns! Use your magic to invent an expansive arsenal, along with furnishings for your tower and more. Just be careful not to spiral out of control as the power you wield grows.
Wizard With a Gun is slated to arrive on Switch and PC in 2022. Check out their website to find out more.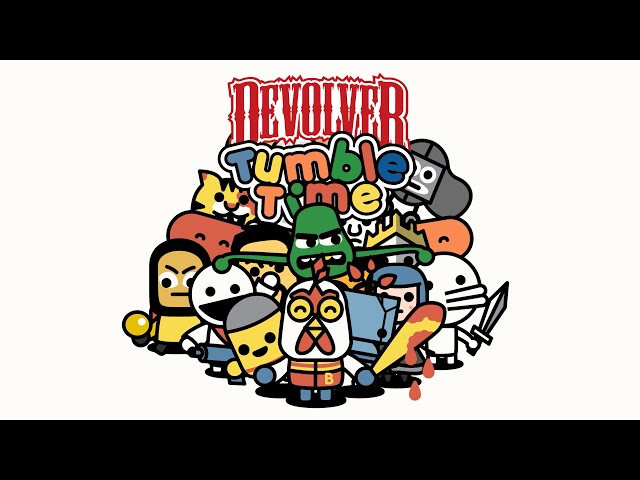 Tumble Time
Carrying the torch of Devolver's trademark satire and tongue-in-cheek humour, the publisher announced a brand new physics-based puzzle game called Tumble Time, developed for mobile by Nopopo. With a critical stance on the heavy monetization found in most current free to play games, Tumble Time promises 'engaging monetization', 'strategic brand integration', and that 'you can play for free, but then later be charged for cool stuff and made to watch ads with minimal benefit to you, the consumer'. Of course, you also get to play with all of your favourite unknown Devolver IPs! Check out the promo trailer above.
Sound fun? Well, you can head over to their website or follow Nopopo on Twitter to find out more.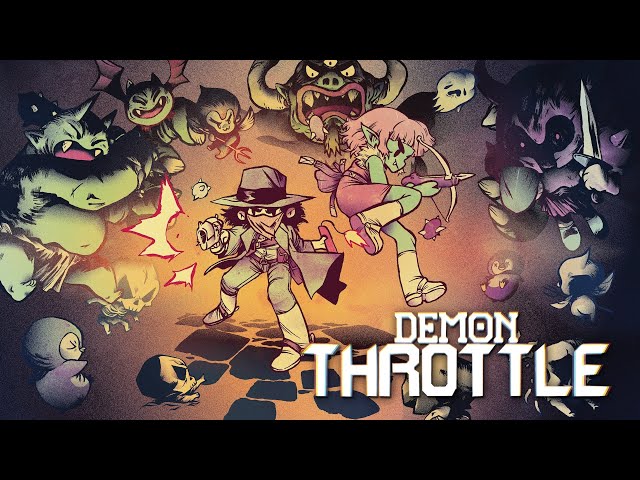 Demon Throttle
Ever been angered by a digital-only release, when you really wanted that shiny physical copy to add to your shelf? Well, how would you feel if that game was announced as a physical-only release instead? Almost unheard of in current times, Devolver has come out with a reveal that their new title Demon Throttle by Doinksoft, will be only physical, never digital. The 2D, Metroidvania-style game features the tale of a dusty gunslinger and beautiful vampiress who team up to seek revenge against a demon – who not only stole the vamp's chalices, but slept with the gunslinger's estranged wife! Play solo or team up in local, two-player co-op to lift the evil demon's curse.
Demon Throttle will be coming to the Switch in 2022, but you can pre-order it from Special Reserve Games today.
As usual, Devolver Digital has delivered a heap of new content, and an entertaining show to boot. It's always clear that these guys are highly passionate about what they do, and their effort is impossible to ignore. Plus, we got some awesome new announcements to mull over. In the meantime, keep your eye on the Devolver Digital Max Pass Plus page – they are always up to something, and it is rarely quite what it seems!