BlizzConline (yep, we're well aware that it's a silly name) is well underway, and we've already seen some exciting announcements. At the tail end of the opening livestream, Blizzard announced that the upcoming remake of Diablo II, which now goes by the name of Diablo II: Resurrected, is coming to Nintendo Switch when it launches later this year.
Even better, it features full crossplay support with all other platforms, which includes PlayStation, Xbox, and PC. That means you can take full advantage of the portability of Switch while sacrificing none of the graphic fidelity of your home console. That's a good thing, as Diablo II Resurrected isn't just a straight up port of the excellent original.
That's right, it features fancy new 3D graphics, lighting, and skill effects. The best part about the revamped visuals though is that they stay true to the style of the original, rather than just using the same art style as Diablo III or the upcoming IV. It looks like how we imagine Diablo II looked back in the day in our heads, except this time you don't need the rose-tinted glasses.
That makes sense given that Vicarious Visions, the team behind the excellent Crash Bandicoot N. Sane Trilogy, is working on it. The N. Sane Trilogy lovingly recreated the original three Crash games in all their glory, looking great in a modern setting while remaining faithful, and Diablo II: Resurrected looks set to follow in that trend.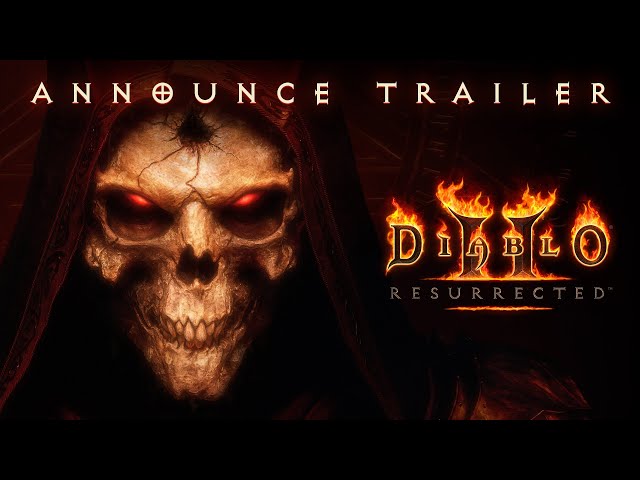 If you don't believe us, check out the official trailer above. Diablo II: Resurrected launches in 2021 on Nintendo Switch, PC, PlayStation, and Xbox.