Diablo Immortal has launched into closed alpha on Android for a limited number of players, primarily in Australia. As such, Blizzard has now revealed a ton of fresh info on the upcoming hack-and-slash adventure, including how it expands on systems introduced by Diablo 3.
At launch, Diablo Immortal will feature six distinct character classes, though only four of them are available in the current alpha test: the Barbarian, Monk, Demon Hunter, and Wizard. Similarly, the level cap is set to 45 for this early version.
Outside of the primary campaign, Diablo Immortal features a host of side content to get stuck into, such as quests, dungeons, and bosses found off the beaten path. There's also a hub area where you can meet up with other players and relax between adventures. In terms of other side content, the game offers Elder Rifts. These are short, randomised experiences where you can farm a bunch of XP and loot. A new item type known as 'Crests' allow you to modify these Rifts, altering their level of challenge.
Notably, legendary gear in Diablo Immortal cannot be traded, meaning you'll have to venture out and acquire it yourself. With trading off the table, Immortal instead offers a crafting system.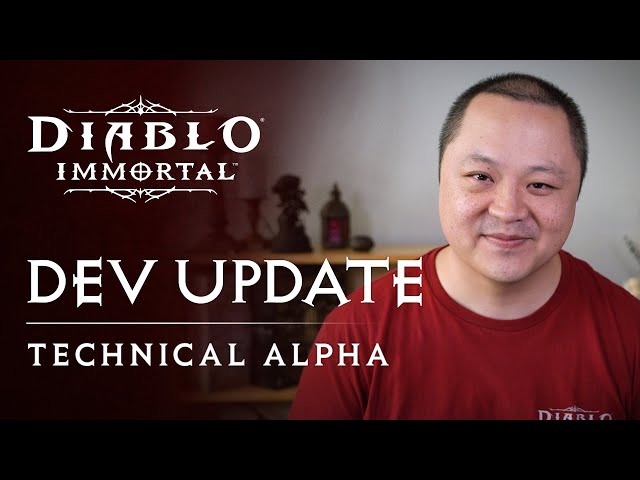 This allows you to break down your unwanted gear to its core components and use them to level up your favourite weapons and armour. At set levels, your gear will gain a random bonus property, but, for the most part, the item levelling system provides small stat boosts.
Immortal also reworks Diablo 3's Paragon system. There will be a variety of Paragon trees to invest in once you've hit the level cap, each suited to a different playstyle. This should help to flesh out the late and post-game experience.
And last, but by no means least, the base game and all future content updates will be free. New classes will be available to everyone without requiring an in-game purchase, and there will be no energy system in place to limit playtime. The game will have a battle pass, and the aforementioned Crests will also be available as IAPs.
There's clearly a lot of promise here, and Immortal sounds increasingly like a fully-fledged Diablo experience, one that aims to fill in the events between the second and third games.
With the Diablo Immortal release date still known, this sudden drop of fresh info is very welcome indeed. If you haven't done so already, you can register your interest over on the game's official site or Google Play page. While you wait, be sure to check out our list of the best games like Diablo on mobile. Enjoy!