During the recent Jump Festa event in Japan, a two-day exposition covering several manga series from the popular Shonen Jump publication, Bandai Namco revealed a brand new addition to Dragon Ball FighterZ. The 2D fighter has already had a few waves of DLC characters, but that doesn't seem to be slowing down just yet. Android 21 is making a second appearance it seems, but this time in their original lab coat.
Fans of Dragon Ball FighterZ might remember that Android 21 is a new character designed specifically for the video game, by Akira Toriyama himself, and the Majin form they eventually take is currently a playable fighter. The new version shows Dragon Ball FighterZ's Android 21 as they originally appeared in the game's story, and is dubbed Android 21 (Lab Coat).
It's currently unclear if this is the start of another wave of DLC fighters, or if this could perhaps be the final addition to the game. Since its release, Dragon Ball Fighterz has ballooned its roster, with fan-favourite additions like Mr Roshi, Jiren, Broly, and many more. Despite this, fans are still begging Bandai Namco for more characters, so another wave of DLC fighters could still happen. At this rate, we'll never get FighterZ 2. Seriously, where's my boy Raditz?
Watch the reveal trailer to get a glimpse of Android 21 (Lab Coat) in action. We will update you when we have any news on the release date.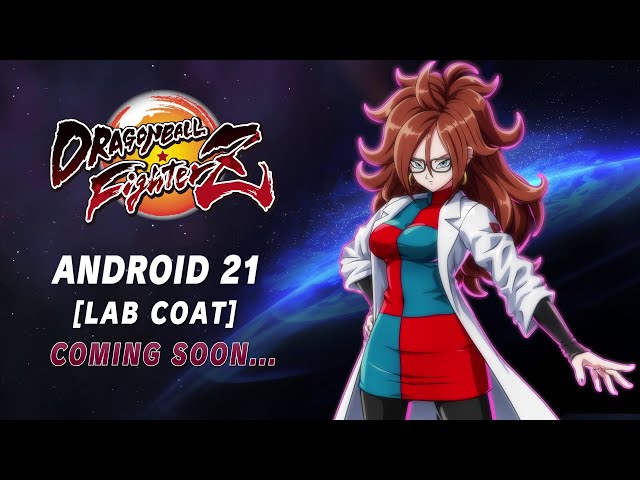 If you need even more brawling bliss, read our guide to the best Switch fighting games for some more recommendations.