Ness is here! Both Earthbound and Earthbound Beginnings are now available on Nintendo Switch Online for those with a subscription. This pair of legendary RPG games are responsible for inspiring titles from Undertale to Super Paper Mario, and are well worth replaying, or playing for the first time, on Nintendo Switch.
We love a surprise announcement you don't have to wait around for, and Nintendo has spoiled us by landing Earthbound on our laps less than a month after they gave us Banjo Kazooie. Still, it's a welcome announcement as long-time fans of the series have been crying out for a version for Switch. The hype machine went into overdrive this afternoon when the game's creator, Shigesato Itoi, cryptically tweeted just hours before the Nintendo Direct. Shigesato did not disappoint.
Getting Earthbound for Switch is great, but the double whammy announcement of Earthbound Beginnings really does give fans something to enjoy after years of silence from the franchise. We still don't know what lies in store for the future Earthbound, but digging it up for a Switch release can only be a good thing.
When is the Earthbound Switch release date?
Both Earthbound and Earthbound Beginnings are available now as part of the Nintendo Switch Online service, so you won't have to do any waiting around to get your hands on these classic games.
Is there an Earthbound Switch trailer?
You can see Earthbound on Switch in the trailer below.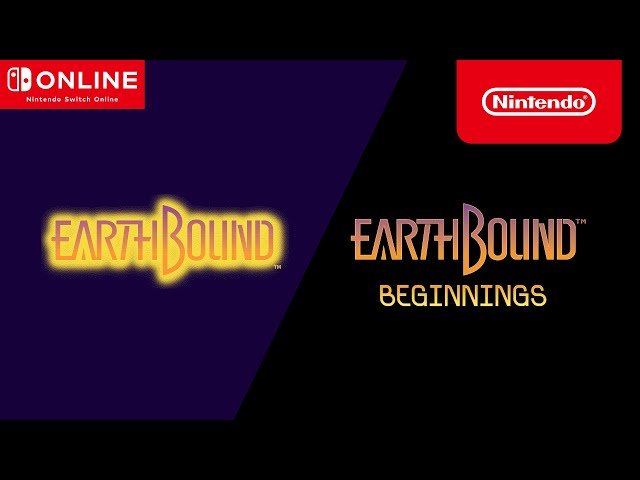 So that's all you need to know about the surprise Earthbound launch on Switch. For more games from Nintendo's back catalogue, be sure to check out our guide to the available Nintendo Switch Online N64 games.
Nintendo Switch Online Membership Nintendo Switch Online Membership Nintendo $19.99 per year Subscribe Network N earns affiliate commission from qualifying sales.