It's been a stellar year for 2D-style RPG titles out of Japan. Specific I know, but with the success of Live A Live, Octopath Traveller: Champions of the content, and more, it can hardly be denied. Now, there's another fabulous fantasy title joining the legions of turn-based battlers in the form of Eroica, from the games studio that gave us Epic Chronicle and Epic Hearts.
You can play it today too, as the Eroica release date for Android and iOS is now upon us. If you like a fantasy world full of character, the colourful designs and high-quality voice acting in this RPG make for a world that is a joy to fall into, so long as you don't mind a battle or two. Fortunately, there's no shortage of fighters in this title, with over 40 characters to find and explore the vast world of Arrier with.
While the bulk of Eroica is made up of 2D battles reminiscent of some early Final Fantasy or Dragon Quest titles, there's a wealth of 3D cutscenes to provide you with some vivid visuals across the narrative's most important moments. With so many characters, and an emphasis on cutscenes, we're anticipating a lot of lore in this one, so, if you like a good backstory, it's worth checking out.
If you're thinking of jumping into Eroica and trying out one of the 40 playable characters across the continent, you can check out the trailer below to see what your adventure might consist of. In just a quick glimpse into the game, you can see the massive world you need to fight your way across, as well as a few beautiful battle animations that are waiting to light up your screen.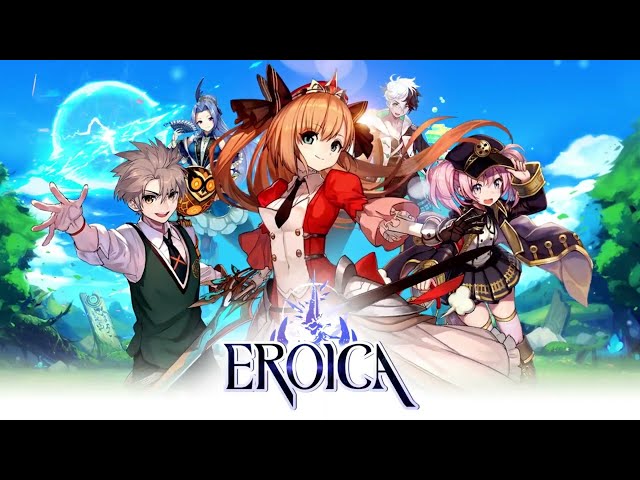 With that, you're full up to date on the Eroica release date. For more massive worlds you can transport in the palm of your hand, check out our picks for the best mobile RPGs.