Are you a fan of folk horror? Weird things that go bump when you're not looking? Then we highly recommend you check out the Excavation of Hob's Barrow on Nintendo Switch, as it's available now.
From publisher Wadjet Eye Games and developers Cloak and Dagger comes the Excavation of Hob's Barrow, a fully voice-acted, pixel art title featuring a dark storyline and puzzles to compliment the point-and-click adventure.
For those that don't know, 'barrows' aren't just the wheeled things you use in the garden – it's a name for mounds of earth over graves, though it can mean hills or mountains through English use. The story follows Thomasina Bateman as she goes to look for treasure within Hob's Barrow and meets suspicious and strange characters along the way.
The game is available now, but there's a demo for you to try for free, too. We can't wait for the folk horror vibes to entice us as we meet the fiends hiding in the furrows.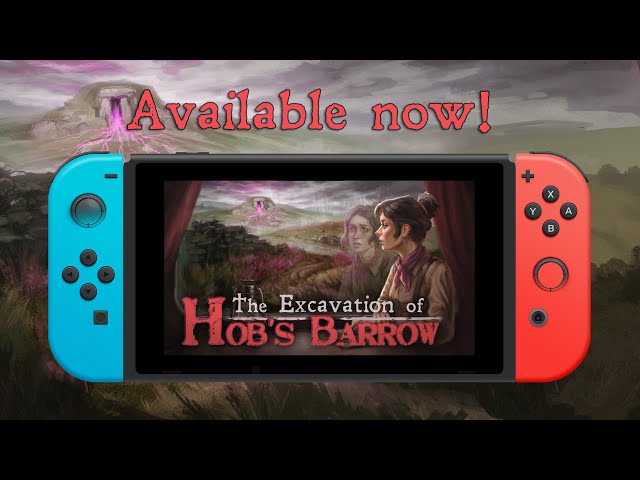 If you're after some more indie game goodness on the Switch, check out our A Space for the Unbound review, and our choices for the best exploration games on Switch and mobile.