Lilith Games has announced that its upcoming battle royale shooter, Farlight 84, is arriving on mobile in 2021. The game combines elements of MOBA with multiplayer shooting, as you bring heroes to battle, and use their abilities to overcome opponents. Imagine something like Apex: Legends combined with Fortnite, as you also have the usual battle royale accouterments of crafting, and vehicles with which to rampage across the map.
In terms of story, Farlight 84 is post-apocalyptic, but more like the colourful post-apocalypse of Farcry: New Dawn than say, The Long Dark. The world has been taken over by zombie-cyborgs – zomborgs for short – and the last remaining heroes of humanity must face off against each other to scavenge what they need to survive.
This makes Farlight sounds pretty grim, but on the contrary, it looks like a fun-filled third-person shooter, channeling those same quirky Fortnite vibes, with fast-paced 40 player matches. Adding to the chaos, players are able to kit themselves out with super-powered weapons, courtesy of Farlight's 'Big Four' arms manufacturers. They'll also be a fair selection of ways to traverse the map, from multi-legged spider walkers to jet-packs, though players will have to be wary of the game's energy system when using these.
If you want to see some gameplay for yourself, the new trailer is below: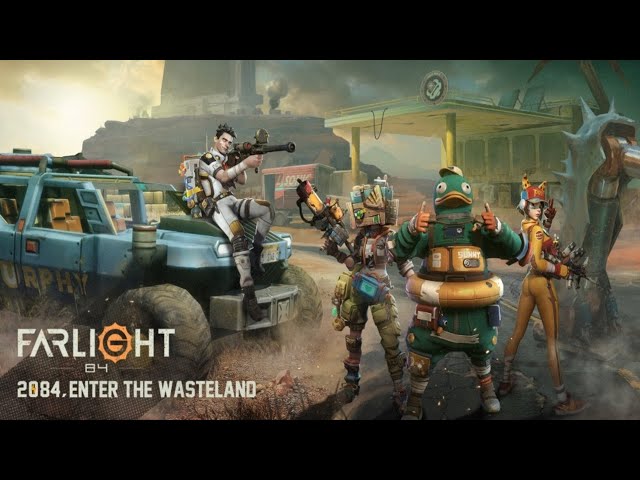 Farlight 84 also features 'refuges' which are places you can hang out inbetween games with your buddies. But in order to construct and personalise these, you're going to have to earn building matierials from winning matches.
If you want to find out more about Farlight 84, you can stay up to date with news on the official Facebook and Twitter accounts. For more similar recommendations, check out our list of the best mobile multiplayer games!