We get our fair share of FMV thrillers and horror games on mobile, but an FMV rom-com produced entirely during lockdown is certainly something new. The Complex and Late Shift developer Wales Interactive's latest, Five Dates, delivers just that, with seven hours of live-action footage to enjoy and many tricky choices to make along the way.
The game is an exploration of life – and dating – while in lockdown, weaving the current pandemic into its narrative. You play as Vinny, a Londoner searching for love, who has five online dates lined up with seemingly wildly different characters. Over time, you'll get to know each potential match and answer a series of compatibility questions that determine who's right for you.
It's unclear just how badly you can screw up each date, intentionally or otherwise, though the general tone here seems to be light-hearted and fun rather than horrendously awkward.
Notably, the cast includes Doctor Who star Mandip Gill and Vikings' Georgia Hirst. You can see them both in the trailer below.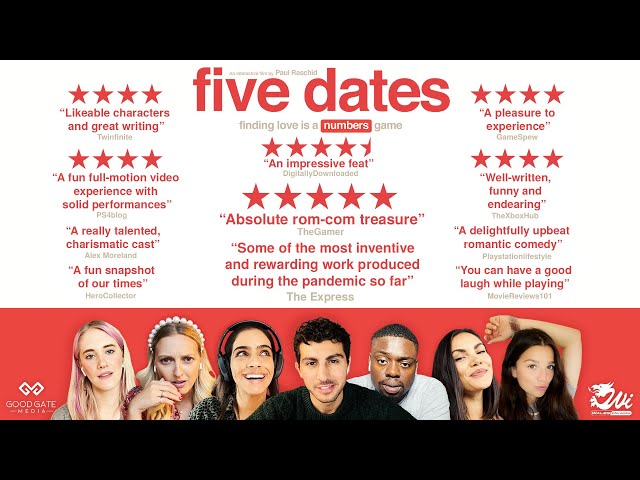 Five Dates is currently set to hit iOS on Valentine's Day, February 14. You can pre-order it now from the App Store as a free-to-start game with in-app purchases.