Immersive sci-fi shooter Goddess of Victory: NIKKE has reached a new milestone, celebrating six months since its highly successful launch on mobile platforms. To show their appreciation to fans and to bring new players into the fold, developer Shift Up is introducing new content, characters, and quests. There's never been a better time to join the fight, so let's meet the beautiful goddesses of victory. NIKKE has also released an English language livestream featuring interviews with members of the development team.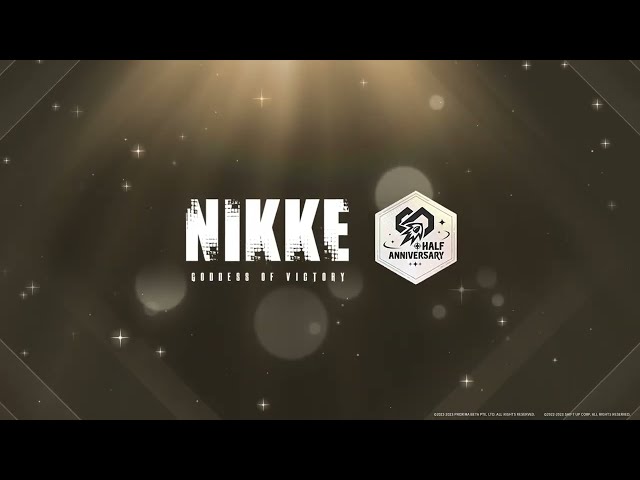 In a dark and distant future, humans have lost their home to unknown alien forces, driven underground by the powerful invaders. Their only hope for salvation lies in the NIKKE, humanoid weapons created by the pooled scientific knowledge of the brightest human survivors. Carrying the hopes and dreams of the human race on their shoulders, the NIKKE head to the world above to face the ultimate foes in all-out war.
As you make your way through this epic story, you'll encounter and collect a fleet of adorable NIKKEs, each with their own unique strengths and weaknesses. From the aloof and bad-tempered Rapi, to the bright and sunny Diesel, you're sure to find your perfect battle companion among this colourful cast. Collect cards with new powers and abilities and fight your way through gorgeously animated battles reminiscent of the hypest anime battles.
You're in the OverZone
With the anniversary update comes an all-new story event, OverZone. In this new story chapter, you'll learn about the Goddess Squad, an epic team led by the new character Dorothy, who helped humanity find shelter before the invention of the Ark. This new story arc explores the downfall of humanity and is going to darker places than the game has ever gone before.
We'll also check in with the popular Pioneer Squad, revealing new details about the backstories of Snow White, Scarlet, and Rapunzel. We'll also meet a villainous new boss character – the deadly Mother Whale.
"My favourite saying is 'Karma bites back.' This preference of mine will also be reflected in the story," says Jeung Jae Sung, the head of scenario plot from Shift Up. That's not ominous at all!
Play new ways
Fresh story is all well and good, but how will this translate into new gameplay experiences? It all starts with the 3D field map, which will allow you to experience the gorgeous Overworld of NIKKE in a whole new way. The story will still be delivered largely through text dialogue, with the new event featuring the largest text volume of all events released so far. Players will also be treated to the first fully-voiced plot event, bringing players closer than ever to the game's endearing cast.
Snow White will get her own text adventure minigame, revealing new angles to this fan-favourite character. The story branches off into 21 different endings, so make your choices wisely. There will also be several new anime scenes to discover.
Take on the new villain – the all-powerful mech Mother Whale – in a brand new solo raid that will put your combat skills to the test. This single-player challenge is available for a limited time and is divided into various difficulty levels, with different requirements for each NIKKE. This deadly foe boasts a devious teleportation ability, which allows it to deploy Rapture soldiers mid-battle. Defeating these enemy forces and putting a stop to Mother Whales' auxiliary attacks is the key to achieving victory.
Risk and reward
We've covered new story elements and gameplay innovations, but no new event would be complete without an abundance of tantalizing rewards. Players will no doubt be keen to add more heroines to their roster and just for logging in, you can add new SSR NIKKE Rei, straight into your team. You'll also get 10 Advanced Recruit Vouchers to strengthen your squad even more.
There will be tonnes of events both in and out of the game during the event period, giving players up to 46 pick-up recruitment opportunities and 11 ordinary recruitment opportunities. On top of this, new costumes will be released, with the top-voted costume being distributed to players for free.
Whether you're a returning player or a complete newbie, there's never been a better time to become immersed in Goddess of Victory: NIKKE. Download the game for free today on your mobile device of choice, and embark on your quest to save humanity.