Netmarble has a bit of a knack for coming out with mobile titles you just can't seem to put down, and they've now added another casual time-killer to their roster with Golden Bros. This casual shooter pits 3v3 teams against each other in three-minute micro battles, in which the level of carnage that occurs is not at all to be understated.
Even better still, the Golden Bros release date has already arrived, with the title landing on mobile on July 28. With Netmarble's shooter being a free-to-play title too, that means you don't need to wait for a second, and you're just a download away from joining in on the rapid-fire fun.
As to be expected from a live service mobile title, plenty of in-game events are planned to go down in Golden Bros. August alone offers the usual battle pass system, known here as the Bros Pass event, as well as a special boss challenge for character Jennifer, and a set of unique missions arriving later in the month that include some seriously suped-up rewards for completion.
What is the Golden Bros release date?
If you pick up Golden Bros before the end of the month, you can also claim an early access token, giving you access to a host of in-game goodies. Any extra currency will come in handy too, as the Golden Bros gang likes to fight in style, and there's no shortage of snazzy skins and customisables to create a unique look for your character.
What platforms is Golden Bros coming to?
Golden Bros is coming to iOS, Android, and PC.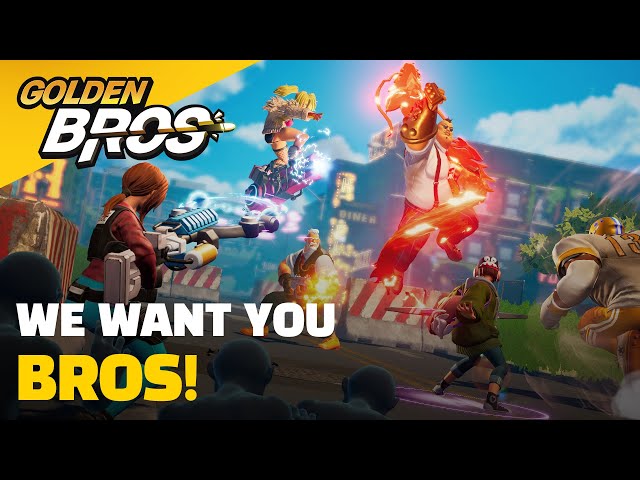 There you have it, all you need to know about the recent Golden Bros release date, and how to jump into the new trio-battle title. For more exciting new titles, be sure to check out our 10/10 Xenoblade Chronicles review and see why we think it's a serious Game of the Year contender.