Rockstar has finally announced, following weeks of rumours and leaks, that a GTA Remastered Trilogy is inbound to the Nintendo Switch and other current-gen consoles. This will include GTA III, GTA Vice City, and GTA San Andreas. All three are said to be remastered using Unreal Engine, with a blend of new and old graphics looking to respect the original's design.
Currently planned to release on November 11 2021, the GTA Remastered Trilogy will include all three games in one digital package, and it's headed to PS4, PS5, Xbox, Switch, PC, Stadia, and later to mobile devices in 2022. One slight wrinkle is that Rockstar will delist older versions of the titles to make way for the remastered collection. So, if you want the ability to play both you might need to purchase the older versions soon.
Rockstar Dundee appears to be the studio behind the remasters, who when previously known as Ruffian games assisted on the Master Chief Collection, so the remasters are likely in very good hands. Rockstar Dundee is also currently assisting on the next-gen versions of GTA V for PS5 and Xbox Series X/S, with any luck a port of GTA V for Nintendo Switch is possible from the team as well.
GTA REMASTERED TRILOGY RELEASE DATE
Rockstar has announced that the GTA Remastered Trilogy will launch digitally on November 11, with a physical release on December 7. We're yet to receive confirmation as to whether all three games will be included on the cart, or if any will be made available as an additional download.
GTA REMASTERED TRILOGY IMPROVEMENTS
Improved gunplay and targeting controls
Selection wheel for weapons and radio
Waypoints for the minimap
Enhanced trees and foliage
Improved lighting and enhanced shadows and reflections & more
Improved weather effects
Touch screen camera zooming, pans, and menu selection, as well as gyro aiming on Nintendo Switch.
Rockstar has promised that the remastered trilogy will "feature across-the-board upgrades including graphical improvements and modern gameplay enhancements for all three titles, while still maintaining the classic look and feel of the originals." You can get the full list of details, including screenshots, on the Rockstar website.
— Rockstar Games (@RockstarGames) October 8, 2021
GTA REMASTERED TRILOGY TRAILER
Rockstar has finally given us a glimpse of the upcoming titles, and everything is looking great. They seem to be sticking to a cartoonish/stylised look but adding some lighting effects and remaking character models. Everything looks brighter and more vibrant, and controls are being revamped to feel more like those found in GTAV. Check out the trailer now;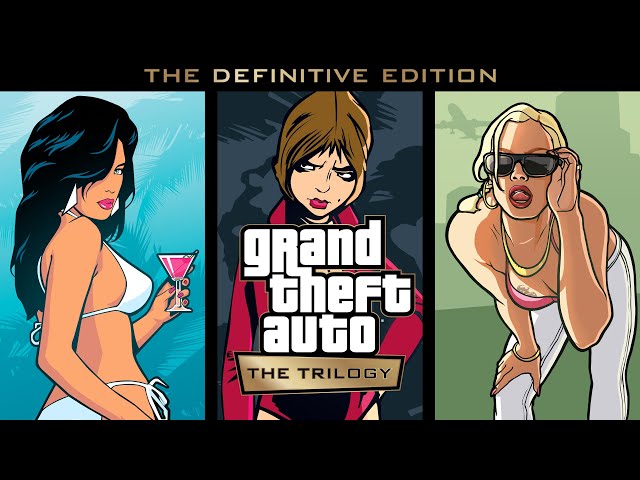 Make sure you're ready for your trip back to San Andreas with our guide for the best Nintendo Switch controllers, and keep your eyes on Pocket Tactics for any further news on the trilogy.