Following the release of the March of the Lich King expansion in late 2022, Blizzard has announced a Hearthstone Battlegrounds season three release date, plus more information on how the Death Knight class will affect the game mode.
The new season of Battlegrounds launches on January 17, adding Undead minions to the available pool, and adding dual-type minions such as Undead Beasts and Murloc Dragons to allow for diversified warband options. Undead minions synergise with the deathrattle and reborn effects on existing minions, so you can experiment with slotting them into your favourite builds.
Season three also sees Professor Putricide added to the hero roster for Battlegrounds. His hero power 'Build an Undead' lets you spend four gold to craft a custom Undead minion. You can do this three times per game, so timing is everything.
With the start of a new season comes a refreshed Battlegrounds Track. Season three's rewards include Scourge and Silvermoon-themed skins and emotes for your Battlegrounds heroes to tie in with the March of the Lich King expansion.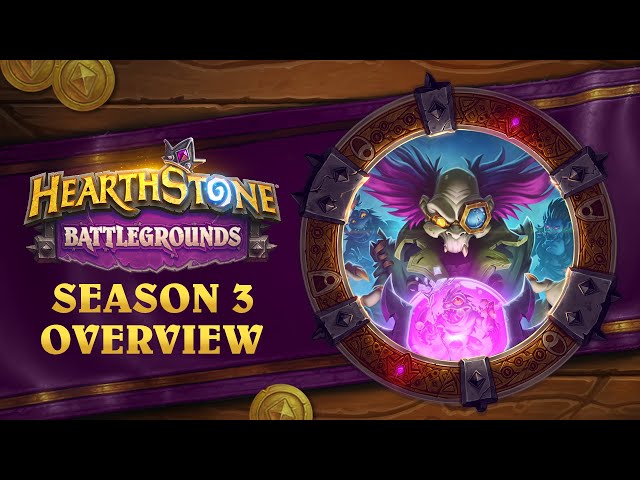 That's everything you need to know about Hearthstone Battlegrounds season three. If you love the Lich King, why not check out our interview with the Hearthstone team about March of the Lich King?