Blizzard has announced a new expansion for Hearthstone as well as a game mode coming later this year. Forged in the Barrens was revealed during the Hearthstone section of BlizzCon 2021's opening stream, and sees players return to the fan-favourite region of the Warcraft world.
The new expansion adds 135 new cards and follows heroes of the horde on their adventures and exploits in the perilous savanna. There are also ten legendary mercenary characters that you can recruit, each of which has their own unique story.
The second big announcement was a new roguelike deck building mode for Hearthstone. Mercenaries sees you gather a team of heroes to take on a randomly generated series of battles. Each victory gives you rewards and experience which makes your mercs better as you fight your way towards a final boss. It sounds pretty cool and the game map gives off some real Slay the Spire vibes as you work your way up a series of branching paths.
Here's the trailer for Forged in the Barrens if we've peaked your interest: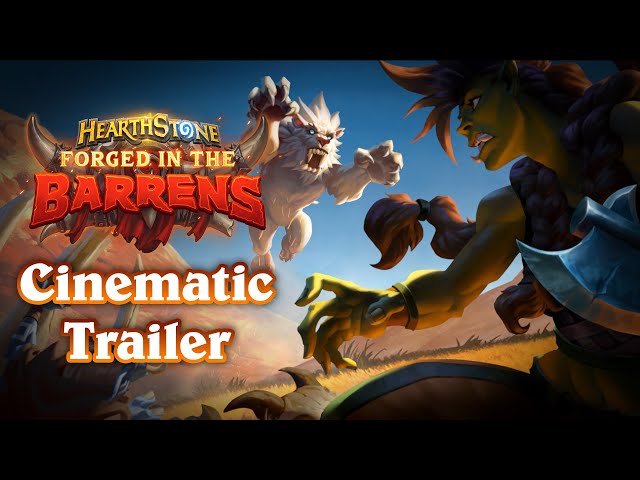 Blizzard also announced some other changes coming in Hearthstone's year of the gryphon, such as a complete revamp of the core set, consisting of 235 cards, all of which are free to new players.
There's no exact release date for Forged in the Barrens but it's available for pre-purchase now, and we know its release coincides with the start of the year of the gryphon, so you can expect it pretty soon. Mercenaries is set to arrive later this year.