Aquiris Game Studio has laid out its 2020 roadmap for Horizon Chase – World Tour, which includes a totally new user interface, more free-to-play content, weekly challenges, and more. If you've fallen out of playing the retro-inspired racer for whatever reason, now's as good a time as ever to get back into it.
Some of the roadmap has already been fulfilled, too. If you download the game right now, you'll find a completely redesigned UI that Aquiris describes as "for modern gadgets". That also includes improved support for different screen ratios and a higher native resolution, so it should look a lot better overall.
There's also a lot more free-to-play content, including three whole cups to play before you have to fork out for more. That consists of 30 tracks and seven cars to check out without spending a penny. There's more to come as well, with May introducing a new weekly challenges feature, which is available to all. Weekly challenges bring you a new selection of tracks each week, each of which have new rules and conditions, spicing up the experience.
If you do own the premium version of Horizon Chase, you'll receive additional challenges and rewards though, so don't make the mistake of thinking this is all for free-to-play gamers. You'll also find a new store, which Aquiris hasn't announced the details of just yet. All we know is that it will provide "additional content".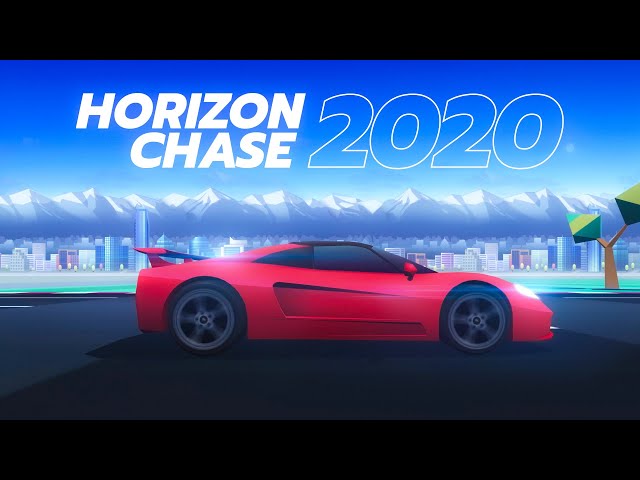 Aquiris plans to release even more new features during 2020, and will announce these at a later date. If you'd like to give Horizon Chase – World Tour a try, you can grab it right now for free from the App Store or Google Play.