Nintendo recently announced Hyrule Warriors: Age of Calamity, the Dynasty Warriors-style prequel to The Legend Of Zelda: Breath of the Wild. The game is set 100 years prior to the events of Breath of the Wild and allows players to engage in combat that took place during the battle of Hyrule before the great calamity. You can expect some fast-paced action as you cut through vast waves of enemies and in-depth storytelling fans have come to expect from Zelda titles.
Many fan favourite characters are playable in Hyrule Warriors: Age of Calamity, such as Link, Zelda, the four champions introduced initially in Breath of the Wild, and the freshly announced young Impa! Nintendo has confirmed the Amiibo set of the four champions will be re-released in time for the release of the new title.
Hyrule Warriors: Age of Calamity releases November 20 for Nintendo Switch, and is available to pre-order at $59.99 / £49.99. The pre-order will include a Lucky Ladle as an in-game bonus for Link to use in battle, and if you pre-order from Gamestop you will get an exclusive Mystery Guardian keychain. While you wait for the release, find something to play with help from our list of the best mobile RPGs.
Check out the full Nintendo Treehouse presentation below: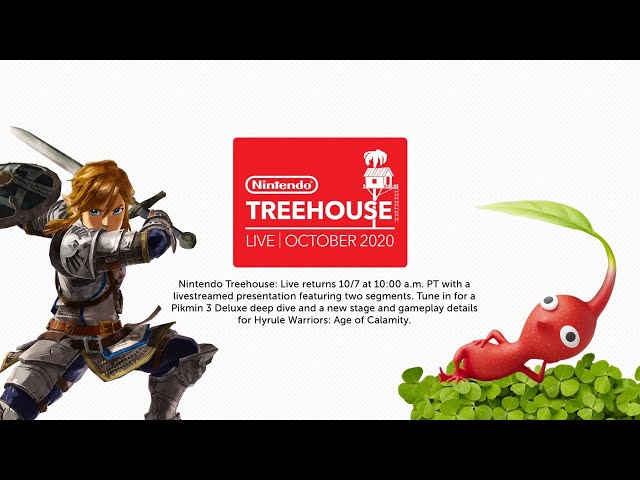 The Nintendo Treehouse presentation showed off tonnes of new information about Hyrule Warriors: Age of Calamity, including the return of hidden Koroks! There will be many Koroks scattered across the stages and much like in Breath of the Wild, you will be tasked with collecting Korok Seeds. It is unclear at the moment what rewards you will receive for your collecting efforts.
The fan favourite location, Lon Lon Ranch, will also be returning in Hyrule Warriors: Age of Calamity. Many fans across Twitter have been posting comparison shots between Ocarina of Time, Breath of the Wild, and Age of Calamity. Check out one of the tweets below.
Are we actually going to see how Lon Lon Ranch got destroyed in Age of Calamity 😭 pic.twitter.com/swpb0pXGy3

— Zelda Gif World (@GifZelda) October 7, 2020