If you have a mobile phone and eat, breathe, and sleep Formula One, you probably already know about iGP Manager. This massively-multiplayer online motorsport management game developed by the small-but-talented iGP Games allows you to live your Formula One dreams. You build your full setup from the ground up, including hiring the best drivers and engineers, selecting a car, and fine-tuning it into a racing machine. As your fame grows, you can turn that cash into upgrades for your cars, building new facilities, and investing in new technology.
On the track, you have to utilise tactics to gain an advantage over your competitors by interacting at key moments and dishing out team orders. In total, there are 2417 international race circuits available in iGP Manager, all inspired bybased on real-life counterparts. How you race on them is entirely up to you too. You can go head-to-head with a friend or stranger, set up an entire racing championship, and tweak every aspect of the race, including length, times, and circuits.
There are no limits to how you can play, either. Much like RuneScape, you can swap between your phone, tablet, and desktop seamlessly – even in the middle of a live race. You also don't have to worry about being unable to play with friends if you all own different devices, as it's got full cross-platform support. The game is tailor-built for mobile, with a slick touch interface, myriad of social features, and visuals that really pop on the small screen.
A feature we love is that the in-game weather is based on the actual weather live at real-life racing circuits. That's a really nice touch and adds an extra layer of authenticity to a racing simulator that's already head-over-heels in love with the sport. It also comes in really handy, as you can check the weather forecast in the location of the circuit ahead of a race, and adapt to potential upcoming changes. Does it look like it's going to rain? Pit for wet tyres just in case.
This level of authenticity makes sense when you consider that the founder and CEO of iGP Games, Jack Basford, is a former racing driver himself. His impressive career saw him eventually move into esports, where his team 3ID Motorsport won a number of championships before Jack, with the help of a friend, created the first version of iGP Manager way back in 2011. It actually began life as a browser game, and after six years of growing success, iGP Games overhauled the entire experience for mobile, and launched it on the App Store and Google Play in March 2017 with full cross-platform support.
Now, over four years later, iGP Manager is about to get its most substantial update yet. iGP Games has announced a complete and total overhaul of the visuals, which transition from 2D to console-quality 3D. It's a massive leap forward for the small indie studio, which stresses that it's a "major achievement" for the team. Racing enthusiasts will appreciate the little touches too, which bring it more in line with the sort of racer you'd expect to see on PC and console.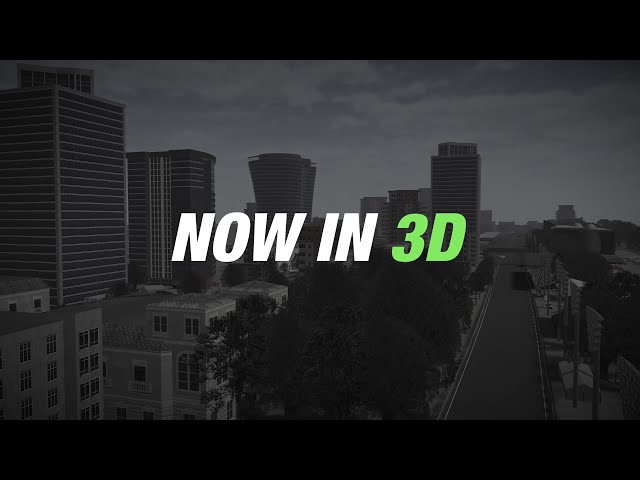 You can tweak the camera to view the action from various different angles, including a nifty on-board cam which lets you get as close to feeling like a proper racer as is possible without getting into an actual car. It's safe to say that it's visually on par with console and PC racing games, which is a first for a management simulator like this.
Harkening back to Basford's time at 3ID Motorsport, iGP Manager now has its sights set on dominating esports, and intends to create a competitive scene in which would-be Formula One experts will compete in live tournaments, and stream the action to baying fans. Given the quality of the new visuals, the sheer level of authenticity, and the little flourishes here and there, it will no doubt prove a hit to streamers and their audiences.
Looking ahead, iGP Games is committed to continue growing iGP Manager, and providing a steady stream of updates to keep the excitement at top gear. Take a glance at the changelog on the official website, and you can see the fruits of its efforts, with a ton of meaty updates arriving on a regular basis going all the way back to January 2017, prior to the release of the mobile version.
If you'd like to check it out, you can grab it on your preferred platform right now for free. The visual overhaul is live, too, so there's no need to wait to create your dream Formula One crew.