What do we actually need tablets for? No, I don't mean my hypertension tablets – they save my life. I mean, y'know, those big-screen smartphone thingies that can't make phone calls. I guess what I'm talking about is an iPad.
This isn't just me messing around. No, rather, the iPad has become synonymous with tablets – moreso than the iPhone with smartphones. If you're going to get a tablet, why would you get anything other than an iPad? Well, one main reason is the price of almost all Apple products, slowly inching higher and higher and becoming harder to reconcile.
That doesn't apply to everything, however. There's the Mac mini, a great value way to get access to the computing power of Apple silicon without breaking the bank. Then there's the iPhone SE, a mightily capable budget handset. But, maybe best of all, there's the ninth-generation iPad.
But before we explore the delights and drawbacks of the budget iPad, let's lay the groundwork with the specs:
Apple iPad (9th gen) specs
Display
10.2-inch Retina IPS LCD, 500 nits (1620 x 2160)
Chipset
A13 Bionic
Battery
Li-Ion 8557 mAh
RAM
3GB
Storage
64GB/256GB
Price
from $329 (£369)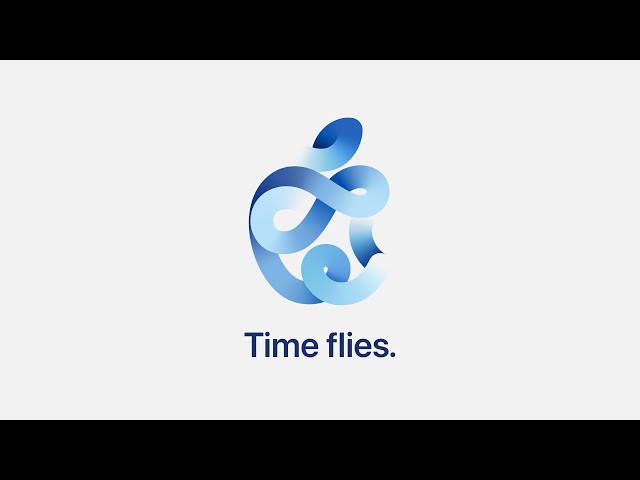 Build
First things first, then: what does it look like? Well, it looks like an old-generation iPad, at least to anyone with a vague idea of where tech is going. Every other iPad in the lineup now has an edge-to-edge screen and no home button. This iPad has a massive forehead and chin, as well as that home button, first introduced with the original iPhone.
This makes it look retro to me, but it might not to you. The design is all down to personal preference, and if you aren't some sort of tech voyeur who watches unboxing videos as soon as new tech launches, the ninth-gen iPad will do you just fine.
In terms of build quality, well, it's Apple. The Cupertino company doesn't really ever cut corners – except for the occasional slipups with its MacBooks – and the same applies here. The rounded metal back is sleek and comfortable, all the buttons are solid and functional, and the overall feel of the thing is luxurious and manageable. Nice one.
Another thing you notice when you look at it is this strange round hole. Now, young whippersnappers out there may not know what this is, but it's a 3.5mm jack, a.k.a. a headphone jack! Something you can't find on almost every other handheld Apple device. If you need one on your tablet, this is the only iPad that has it.
Display
The display is solid, overall. Looking at the ninth-gen iPad's successor often feels a little nicer, but that might just be due to the screen-size increase. On paper, this iPad has the same pixel density, same responsiveness, and same brightness. It looks good.
But that size issue might, well, be an issue. 0.7 inches difference doesn't sound like that much, but don't forget this is a diagonal measurement, meaning that the new-era iPad designs feel grander. That, again, depends on how close to the bleeding edge of tech you are. (The display is also noticeably sunken under the front layer of glass, something anyone with fresh tech won't have experienced for years. It's fine, but it's also there).
Those are nitpicks though, and, in reality, most people won't care. With the ninth-gen iPad, you can watch an episode of something, make your magazines nice and big and readable, and browse the web without ever feeling cramped. It does the job (the story of the whole thing if you want a little spoiler).
Battery
Before we move on to performance, it's important to note that every iPad in Apple's line-up has this magical ability to have identical battery life. Or, at least, that's what Apple says: around ten hours of web surfing or video watching. Of course, different users see different amounts of battery drain, but these are nominal differences.
The best way to understand it is that, yes, iPads have good battery life. They're not outstanding long-lasters, but they're also not an issue. Every iPad is like this, and the ninth-gen iPad is no different. Battery life = good.
Performance
Performance is going to be the biggest factor in whether to jump in on the bottom-end iPad this late in the day. While the A13 bionic chip is mighty capable, it's also almost four years old. That may mean it's capable today, but its long-term capability is likely about a year shorter than its successor (tenth-gen iPad), and shorter by a much larger, unmeasurable amount compared to the M-chip iPads (Air and Pro).
In terms of general usage right now, however, this iPad is slick. Basic apps and games fly by just fine, browsing the web is easy peasy, and everything just works. That wonderful Apple quality that may feel like it's slipping away a bit is still present. You buy it, you open it up, and you can do stuff with it without hassle. Nice.
Where things get a bit ropier, however, is with heftier apps and multitasking. Apple recently launched the Mac apps Final Cut Pro and Logic Pro for iPad. The former only works on M-chip iPads, so that's a no-goer here. The latter runs on every base iPad from gen eight, so that includes this one. Performance is fine until you start loading up random plug-ins – then you're liable to the occasional crash.
When it comes to multitasking, things can lag and stutter, particularly if you want to multitask with a videogame. This is most notable with third-party apps playing video using picture-in-picture mode, which creates a small floating video window from that app, while you can use any other app in full-screen mode. Try doing that with Genshin on the go and you might have a bad time.
But these examples again feel unrealistic. This iPad does the job for most people. If you need to maximize your plug-ins on Logic or edit 4K video, you're probably looking elsewhere already, right? Well, if you're not – if you are, in fact, looking at this thinking 'could I do it?', the answer is probably, but not for long. If you have pro tasks, look higher up the chain – the iPad Air is great value and super powerful; start there.
Most people aren't music makers and video editors, nor are they likely to absolutely need a tablet to do those things – they'd probably prefer a computer. Most people looking at tablets just want a bigger screen to read magazines on or watch a bit of Netflix in bed. This does it and doesn't demand too high a price for the privilege. And that's pretty unbeatable.
With what a tablet is traditionally used for in mind, then, the ninth-gen iPad is the definite winner over the tenth generation, simply for value for money. And versus the iPad Air and Pro? Well, that's a whole different kettle of fish; unfair competition outside of the price. To really get your teeth into this comparison, check out our guide to the best iPads. Or, just, y'know, buy this iPad and enjoy your magazine. It's just a tablet, after all. Sorry… just an iPad, after all.
iPad (9th generation) review
The ninth-generation iPad may be the bottom end of the line-up, but for a no-nonsense, get-the-job-done tablet, this is the best value. It's competent enough for everyday tasks. If you need a powerhouse, look elsewhere. But, if you need a supersized iPhone, this is the best-value way to do it.