GDC 2023 is officially underway, and we're live on the ground reporting all the big stories. There's nothing much bigger than the Kinda Funny Games showcase, with seven hours of exciting upcoming content, this stream is the perfect way to kick off one of the biggest weeks in any gaming enthusiast's calendar. Better still, all the games below are coming to Nintendo Switch.
With Greg Miller, Blessing Adeoye, and a host of other Kinda Funny team members on hand, this showcase shines a light on some of the lesser-known titles set to arrive in the coming months. From soulslikes swapping out the demons for marine life to games with gorgeous geckos looking for their friends, you're sure to put a smile on your face by checking out some of these exciting prospects.
Of course, with seven hours to stream, you might want to know the highlights. For us, Another Crab's Treasure is already at the top of our list in terms of anticipated titles, and a short chat with developer Aggro Crab alongside some gameplay footage only has us more excited. We got to see some footage from the start of the game, with the leading crab delicately taking on some platforming sections before facing off against a fellow crustacean. We can't wait for this one.
Sticking with cute creatures, the Gecko Gods from solo developer Louis Waloschek and publisher Super Rare Games is another eye-catching entry from the stream. Simply put, this is a quaint platformer starring a sweet little gecko that looks like buckets of fun. Considering Super Rare's reputation for publishing the finest quality indie titles, we're sure this is one we're going to want to check out.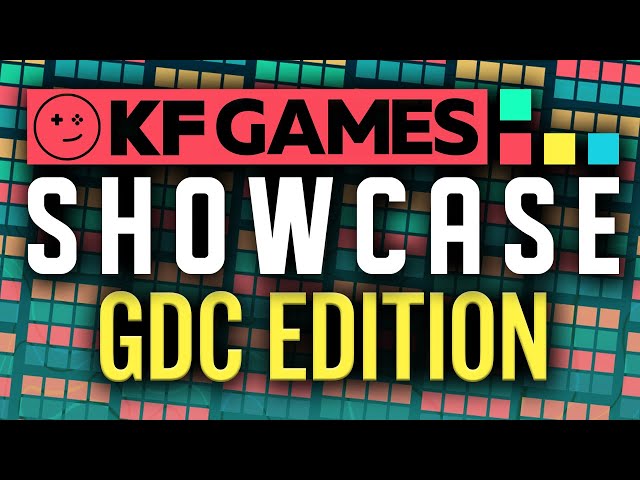 If it feels like there's no getting away from animal-led games, don't worry, there's something for humans too. How 2 Escape also made the showcase, with the developer showing off the innovative in-game connection between console and phone that makes this game look like Hello Neighbour meets Jackbox. From just a brief demonstration, we can tell this one is going to end some friendships.
There you have it, our highlights from the Kinda Funny Games showcase kicking off GDC 2023. For more bits from GDC, check out our Omega Strikers interview.