We're live at GDC 2023, covering all the exciting news concerning games coming to Switch and mobile. Today's hot ticket is from the creators of Marvel Contest of Champions and Disney Mirrorverse, a legend unlike any other set to arrive on mobile in the near future. King Arthur: Legends Rise is an upcoming RPG collection title from Kabam, promising a colourful Camelot to explore, all the knights and heroes from the iconic tale of Arthur's reign, and a quest that lives up to the epic nature of the mythical saga.
It's a slight change in direction from Kabam to turn away from licensed characters like Spiderman and Mickey Mouse in favour of a historical figure like Arthur, but knowing the depth of the stories that surround the king of England and his consort of roundtable compatriots, there's a pantheon of timeless stories to lend from to keep things fresh. From pulling the sword from the stone to the epic quest for the holy grail, we're expecting to see it all.
Powered by Unreal Engine 5, and first revealed during the State of Unreal showcase, King Arthur: Legends Rise is looking to improve on Kabam's already reputable name by bringing more high-quality content to mobile gamers. Better still, there's crossplay between mobile and PC for this title, so you can look forward to questing from the comfort of your desk or in quick bursts on the train.
While we haven't had any word of a King Arthur: Legends Rise release date yet, you can keep up with the latest by signing up for updates over at the official game site. As with most mobile titles, we're expecting pre-registration to go live before the game officially releases, so if you want to be one of the first around the roundtable, it's not a bad idea to subscribe for update notifications.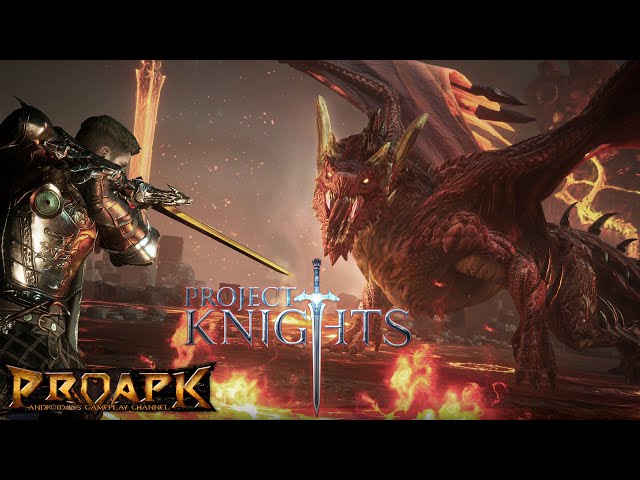 There you have it, all you need to know about Kabam's King Arthur: Legends Rise announcement live from GDC 2023, make sure you check out the official website or Steam page as well. For more of our coverage from the conference, check out our Omega Strikers interview with developer Odyssey Interactive, where we talk microtransactions, massive hamsters, and making something that stands the test of time.