We're big fans of the original Kingdom, and Kingdom: Two Crowns over here at Pocket Tactics towers. The latter of the two even recently got a pretty fantastic expansion with the Kingdom: Two Crowns Norse Lands DLC. Well, the developer Fury Studios doesn't seem to be slowing down, and it has now announced Kingdom Eighties, flinging the series forward in time.
It looks like the mechanics of the wordless tower-defence series are mashed with Stranger Things, filled with neon fonts and a ragtag group of kids on BMX bikes trying to save their town. The title's full name is Kingdom Eighties: Summer of Greed, so it looks like the enemies known as greed will pop through their portals and straight into the decade of Top Gun and leg warmers.
So, when is the Kingdom Eighties release date? Well, currently we only have a vague date of "soon" as found on the Steam page, so hopefully, we get a bit more information shortly. Kingdom and Kingdom: Two Crowns have both received regular updates and expansions though, so if the previous pipeline is anything to go by, we'll probably be playing this within the next few months.
Why not have a gander at the new trailer like it's 1985 and you're watching The Goonies on a VHS player, and get a feel for the vibe that Kingdom Eighties is giving players.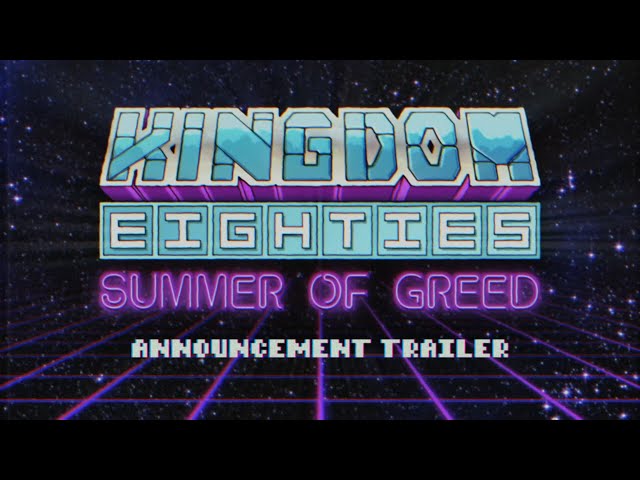 When is the Kingdom Eighties release date?
We've got very little to go on right now, but the Steam listing does have a vague "soon", so we don't think we'll be waiting too long.
While we wait for more information, why not check out our guide to the best Switch simulation games and find another way to relax.