Developer Raw Fury has announced that Kingdom: Two Crowns is set to receive another free content update, alongside a premium DLC expansion called Norse Lands. The latter is a new full campaign that brings some nordic flair to the title, including new steeds, weapons, villager roles, pets to tame, and even forms of the enemy known as the Greed.
Nose Lands is expected to launch on November 16 for both PC and all console editions, including Nintendo Switch. At the time of writing, no pricing information is available. However, alongside the premium DLC is the 'Conquest Update', a significant patch that addresses a lot of recent player feedback.
The Conquest Update will bring changes to villager behaviour, tweaks to battle mechanics, and adjustments to the pace of enemy waves. You can find full details in Raw Fury's Steam post announcing both upcoming expansions.
Check out the upcoming expansion with the launch trailer below: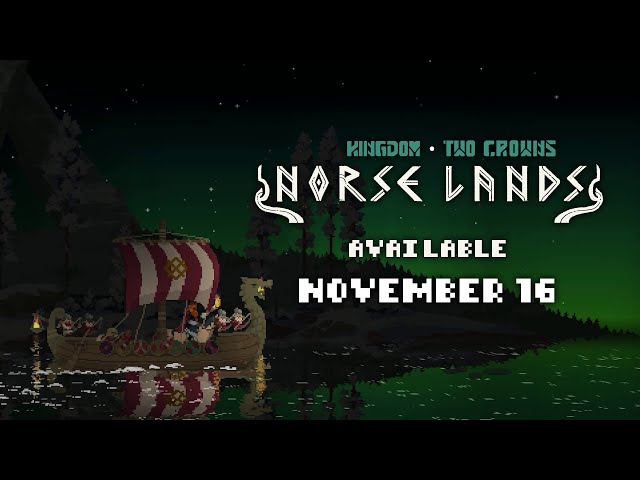 Nintendo Switch owners looking for other peaceful games, be sure to check out our guide to the best Switch simulation games.