Think movie tie-in games are a thing of the past? Think again. Indie film festival hit Kung Fury is coming to the small screen in Kung Fury: Street Rage for the Switch. It's yet another beat-em-up to arrive on Nintendo's console, but we're pretty sure it's the only one where you can play as David Hasselhoff, so that's something.
With a Kung Fury Switch release date on the horizon, you can look forward to handheld fistfights in a game that throws easter eggs at you quicker than you can load your wicker basket. As with any good beat-em-up, there's a two-player mode where you and a friend can take on goons and gangs with your favourite Kung Fury character, as well as a story campaign lending beats from the feature film.
The Switch version of Kung Fury: Street Rage acts as a definitive edition, including all characters, and two new DLC campaigns thanks to the Arcade Strikes Back and A Day at the Beach expansions. With hours of playability, fun tongue-in-cheek dialogue, and some incredibly realistic chest hair on the Hoff, this is the complete package for anyone who thinks they should have stopped making new games in 1993.
When is the Kung Fury Switch release date?
Unfortunately, we still don't have an exact Kung Fury Switch release date. Rumour has it that developer Hello There Games is looking at a summer release for its tie-in title, so we expect another announcement in the coming weeks.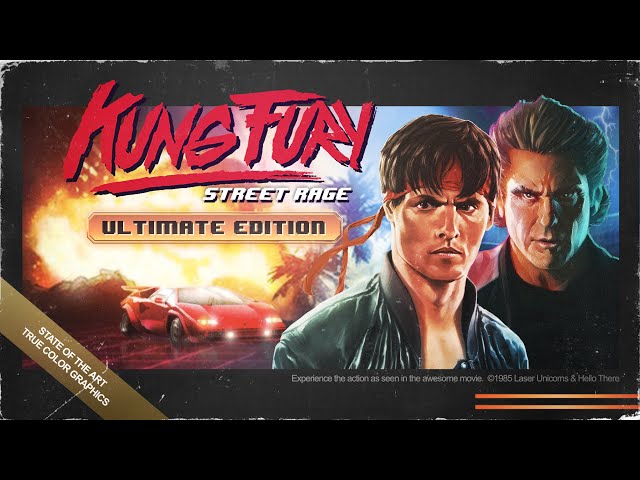 As you can see, and hear, from the trailer, Kung Fury: Street Rage is a slice of nostalgia to quell the appetite of anyone who started their gaming journey in the eighties. It's not just for old heads though, and if you enjoy Scott Pilgrim vs. the World: The Game or Teenage Mutant Ninja Turtles: Shredder's Revenge, then Kung Fury should be right up your street (of rage).
There you have it! Be sure to check back in the future for a release date while we wait to hear more about Kung Fury: Street Rage. While you're here, why not keep throwing hands and check out our picks for the best Switch fighting games.