Riot Games is gearing up to give us our first look at League of Legends: Wild Rift's gameplay later on today. The LoL mobile spin-off is a part of Twitch's Summer Games Fest line-up and is due to be on stream at 11:00 AM. EST, 8:00 AM PST, and 3:00 PM GMT – You can find the stream embedded below.
League of Legends: Wild Rift's lead games designer Brian Feeney will also be on hand to tackle a few questions afterwards. Feeny has spoken about the LoL mobile spin-off before in a dev diary. He explains that while the team made sure that each champion retained their style, that each of them needed their kits overhauled to ensure that they would translate well to a touchscreen.
Word of a LoL mobile port came last year when Riot revealed the title during the League of Legends tenth anniversary celebration. An initial release date of 2020 pencilled in for iOS and Android, but due to the current situation with Covid-19 that proved unrealistic and so the launch window is currently set for late this year.
While the game won't fully launch until later in 2020, Riot is still planning on giving some people access, with an alpha test pencilled in for the end of May in Brazil and the Philippines.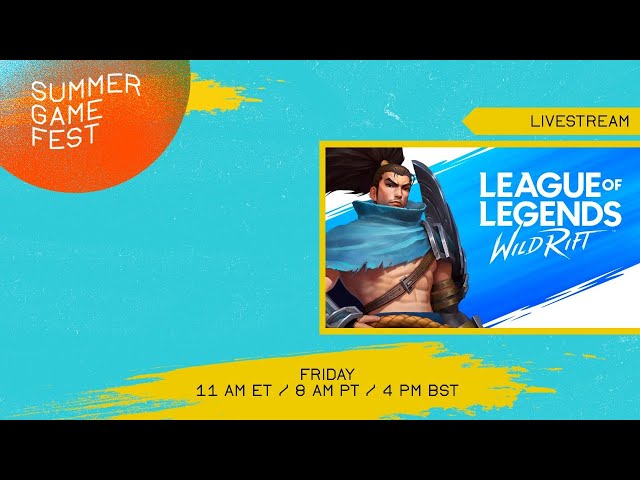 If you're curious about the other upcoming mobile games you can look forward to then we we've put together a handy list for you. There's entries for both iOS and Android, and we update it regularly so you can keep on top of each game's updates.