There's no better place to be than mobile when it comes to high-intensity survival shooter games. It's nevertheless exciting when a major new release arrives to shake up the scene in a big way, such is the case with NetEase Games' Lost Light, which has now opened for pre-registration globally and kicked off its closed beta in Australia and New Zealand.
It's set in the not-so-distant future where a major catastrophe has plunged City T into chaos. Now two years on from that catastrophic event, those who failed to evacuate the area in time remain trapped in the remnants of the city. As an outside agent of the 'Firefly' Vanguard squad, it's your job to venture into the deadly lockdown zone, uncover a sinister plot, restore some sort of order, and hopefully make it out alive.
Naturally, a trip to the lockdown zone demands nerves of steel and good aim. That being said, Lost Light isn't just another mindless shooter – it wants you to think about your actions, both from a tactical and realistic point of view. Shootouts are often avoidable if you remain in stealth, and you're never more than a few bad decisions away from disaster, meaning the most lucrative style of play isn't always the most reliable.
The temptation might always be to go big and risk it all, as you'll regularly need to upgrade your weapons in order to remain competitive. The game's expansive arsenal is as varied as it is detailed, boasting meticulously designed models that look and feel believable. Each firearm offers up to 12 modifiable parts, with hundreds of unique components to switch between. There's plenty of scope to customise your loadout to suit any given situation, allowing you to create your own unique Firefly agent.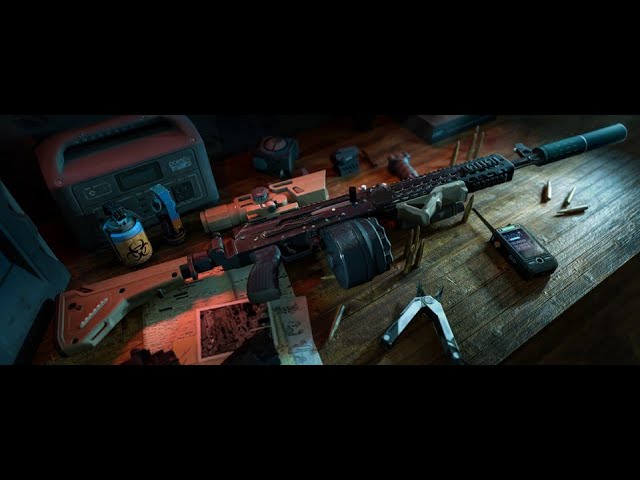 If you find yourself struggling, it might be a good idea to leave the lone wolf lifestyle behind and partner up with some of your fellow players. You could opt to befriend a stranger found on the battlefield or pay another player to come to your rescue if you find yourself in a sticky situation.
Escaping the lockdown zone with your life intact is no easy feat, and if you manage to do so, you'll retreat to the relative safety of the city's abandoned subway tunnels, which is where you can store your loot and gradually establish a foothold. Over time, you'll upgrade your new base of operations using resources found out in the field, sell your surplus items, and engage with the game's player-driven economy.
What makes Lost Light special is the way that its intense moment-to-moment action and layered social systems come together to form an authentic war experience, fit with moments of despair and hope that create a complex vision of humanity.
The sheer range of options available to you when inside and away from the battlefield allows for a greater level of introspection, as you weigh up your every move and decide how exactly you want to treat others.
Putting aside your harsh survival instincts for a moment can end in surprising outcomes. For example, showing mercy to another player who, mere moments ago, was about to gun you down may lead to a strong bond forming down the line that benefits you both. Lost Light aims to complicate simple encounters such as these in smart, thoughtful ways, and the team will only continue to expand on these innovative social functions in future updates.
If you like the sound of this fresh spin on the classic multiplayer survival formula, be sure to keep an eye out for Lost Light when it launches in your region. It's currently available in closed beta, and will soon become available in Australia and New Zealand, where you can download it from your mobile store of choice. You can also pre-register your interest ahead of the game's global release. For more information, head over to the official Facebook page or Discord group.