The Legend of Zelda series has been synonymous with musical instruments for a very long time. Even outside of his famous Ocarina, he conducted the wind in Wind Waker, played the harp in Skyward Sword, and howled in wolf form during Twilight Princess. Well, now someone has utilised the many instruments in Majora's Mask 3D to put on a performance of a different kind.
Youtuber Bigfatfrown has crafted a musical performance like no other, using the different instruments available in The Legend of Zelda: Majora's Mask 3D on the 3DS to craft an amazing cover of classic Africa by Toto. Layering footage to play several instruments at once is an impressive arrangement and shows the versatility of the instruments in the action-adventure classic.
The creator has also previously shared a cover of Take On Me by A-Ha within Majora's Mask 3D, so they have something of a library building. Who knows what 80s classic songs could be next? Gorons Just Want To Have Fun? Hungry Like The Wolf-Link? Ocarina of Time After Time?
Check out the video below to see the incredible performance for yourself.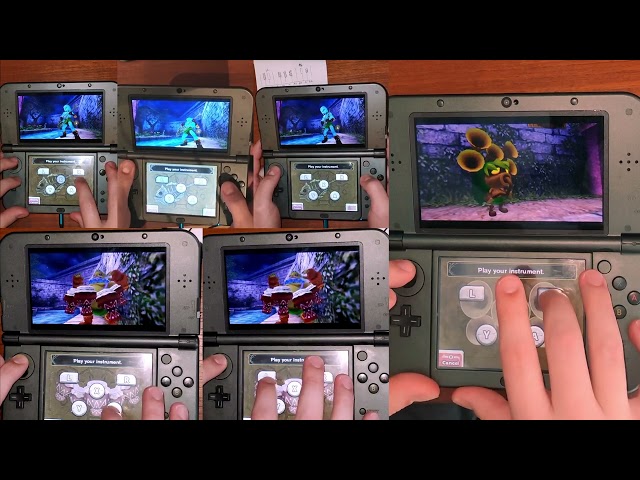 If this dazzling display has got you in a musical mood, be sure to check out our guide to the best Switch rhythm games to find more toe-tapping fun.