There's no shortage of Mario Kart fan art out there, with countless recreations of rallying around Rainbow Road, red shell regrets, and struggling to figure out how to reverse. Still, sometimes a fan creation comes along and blows us away with its quality, more often than not making us wish that the developer would pay some attention too.
So, when we scrolled past this piece of Mario Kart Blender fan art from artist ligma.obj on Reddit over the weekend, we couldn't help but do a double-take. The animation itself is a short loop of Mario skirting along a quiet road, quite the change from his usual frantic pace, under the calming lights of the streetlamps and glittering stars. This is all backed up by music from popular synth artist HOME, who you may recognise if you've watched any of Summoning Salt's fantastic speedrunning documentaries.
As you would expect for a Blender animation, what with it being one of the most powerful creative tools in the modern artist's toolbox, Mario has never looked much better than on his night drive across the unknown road. It seems he can hear the sweet sounds of HOME's synthwave too as with each spin of the wheels a colourful little musical note pops up next to his patented red cap.
This Mario fan art certainly beats another recent attempt, this time from some inspired AI trying to image what Mario Odyssey 2 might look like. As you can safely assume, this painstakingly crafted piece of Blender beauty is leagues above its AI equivalent, but it's still worth checking out what came out of that horrible experiment to see just how good we have things with human creators still around.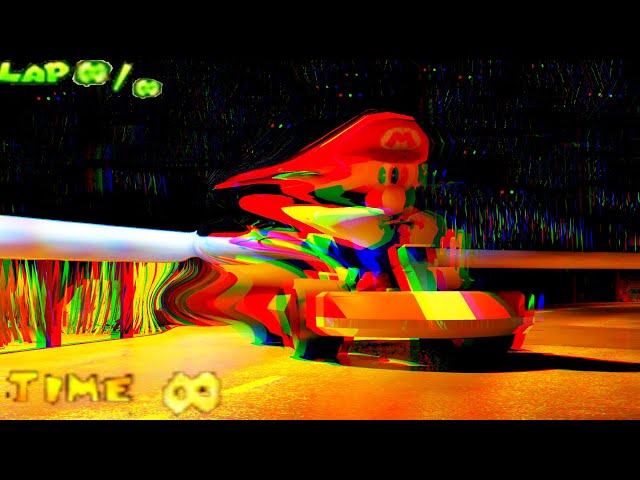 There you have it, all you need to know about the Mario Kart Blender fan art that caught our eye scrolling through Reddit pages of the Goomba killer in the red cap. For some old-school titles starring the legendary Jumpman, check out our complete list of Nintendo Switch Online N64 games.