It's been a good couple of years for Capcom, with 2021 breaking records thanks to the re-emergence of Resident Evil, and 2022 on track to keep profits soaring with the spectacular success of a speight of games, including Monster Hunter Rise: Sunbreak. Now we've got the exact Q1 financials we can see just how many copies were sold, and it's an impressive number.
Monster Hunter sales for Q1 alone are as eye-wateringly impressive as the creatures you face in the games themselves, with over 2.5 million copies of Monster Hunter Rise: Subreak having already flown off the shelves. Those numbers have taken Monster Hunter to a whopping 84 million plus sales across the whole series, though it's still a way off Resident Evil's 127 million units shipped.
While a lot of the much-hyped upcoming games out of Capcom still haven't sured up a Switch release, I'm looking at you here Dragon's Dogma 2, there's still a lot of scope for more ports of titles from Capcom's incredible library to help keep boosting sales across all platforms.
Of course, Mega Man, Capcom's mascot of sorts, will also add to sales figures with the release of Mega Man: Battle Network Legacy Collection on Switch in the near future. This is as well as the recent release of Capcom Arcade 2nd Stadium, which should continue to see sales over the next few months.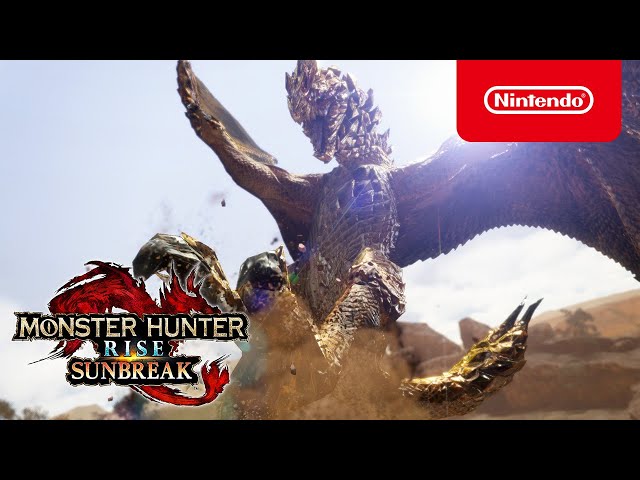 There you have it, the news that Monster Hunter sales are through the roof, with Sunbreak's surprising success helping to urge things along. If you want another Switch-breakout franchise to dig your teeth into, check out our stellar 10/10 Xenoblade Chronicles 3 review.