While foldable phones might be all the rage at this year's MWC – with our man on the ground Ben Johnson seeing his fair share of folding tech – it's possible there could be another burgeoning trend on the horizon. The Motorola rollable concept phone is proof of this, with the industry looking towards further screen innovation.
From our time looking at the device and talking to the Lenovo representatives – Lenovo owns Motorola, if you didn't know – it's clear that this model is very much a concept for the time being, with no answer as to a possible release, price point, or timeline after much cajoling. Still, we're not exactly heartbroken, as the word we've gone with to describe the look of the device is weird, rollable phones are weird.
While the foldable concept harkens back to the days before smartphones – we all remember the original Motorola Razr – the rollable concept doesn't have that nostalgia to fall back on. Instead, this proof of concept design feels like it's just trying to do something different, with no discernable improvement offered by a rollable screen over a regular or foldable version. All we can assume is that Lenovo is testing the waters to see if rollable technology is something that people want to see, though honestly, we're not sure it's the boon they think it is.
The Motorola smartphone concept isn't the only rollable Lenovo equipment on display – we mean display, we weren't allowed to touch – with the tech giant also showing the technology on a rollable laptop screen too. We'd love to tell you a bit more about what Lenovo has in the pipeline for this technology, but sadly, we couldn't get any indication of whether the technology might make its way to market.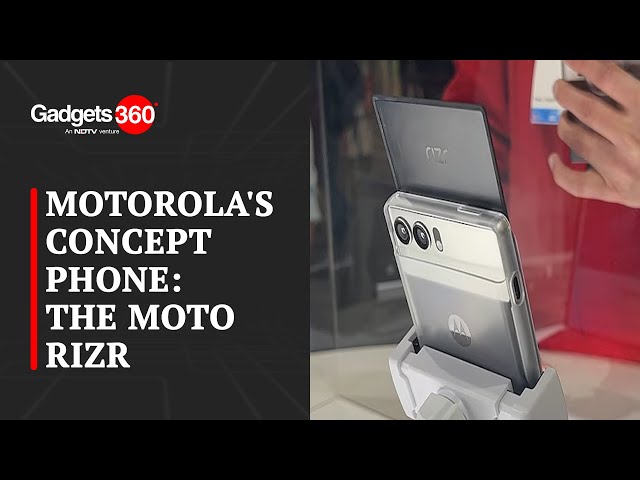 There you have it, our thoughts on the Motorola rollable smartphone concept live from MWC 2023. For something you can put your hands on, check out our list of the best portable gaming consoles.