Things are about to get all Game of Thrones in the towns and cities of Ni No Kuni: Cross Worlds, with a massive new update pitting the denizens of the kingdoms together in an almighty battle to become the new rulers. You heard me right, that means you can be King or Queen of the good Ghibli-inspired folks of Ni No Kuni, all you have to do is find your army.
Of course, that's just part of the fresh No Kuni: Cross Worlds update, and as you might expect, there's something for whichever way you play. If you aren't keen on trying to take power for yourself, you might be more interested in the arrival of pets to the game, who are distinctly different from familiars in that they just passively follow the player around waiting for some attention.
The warring factions campaign, known as "Fight for the Throne", takes place across four separate kingdoms in a single server as each server army tries to defeat a dragon while achieving the highest score. The army that comes up trumps will earn the title of Capital Kingdom and will be set to recieve a bunch of in-game goodies and rewards.
It's also worth mentioning that Netmarble has added a new play mode to the game, mixing up the mechanics so you can easily pivot from concentrating on main quests to exploring the wide world of the Ni No Kuni mobile game. This fresh way to play, as well as some general sign-in improvements to the PC version, means there's probably never been a better time to jump into the colourful adventure.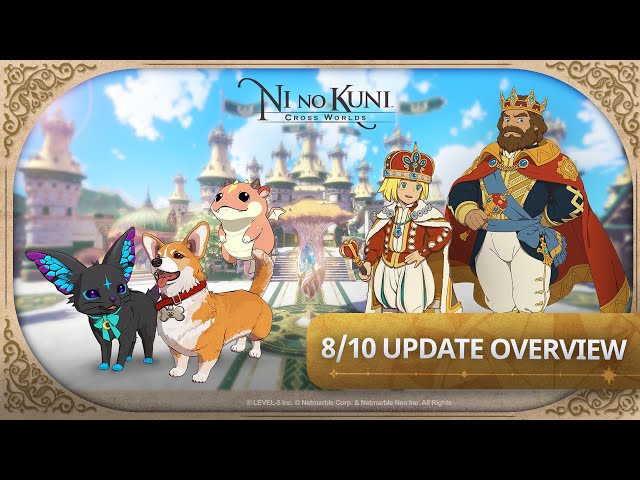 There you have it, all you need to know about the most recent Ni No Kuni mobile game update. To pick up some helpful freebies before taking to battling a dragon, check out our Ni No Kuni: Cross Worlds codes.