This morning Nintendo released its latest earnings figures for shareholders, and as usual, has given us a peek into their sales. As of May 2022, the Nintendo Switch has now sold 107.6 million units, boosted by the release of the Nintendo Switch OLED model, which accounted for around 25% of sales. It's an astronomical figure that shows no signs of slowing down, especially as we look ahead to blockbuster titles like Pokémon Scarlet & Violet, and the sequel to Breath of the Wild.
It's been a huge year for Pokémon, with Brilliant Diamond and Shining Pearl reaching 14.65 million units sold, making them the best-selling Pokémon remakes ever. Pokémon Legends: Arceus has sold 12.64 million units since its release in January, a fantastic result for a somewhat experimental entry in the franchise. It also bodes well for Pokémon Scarlet & Violet later this year, but can they reach the 20 million mark like Sword & Shield? Other huge hits include Mario Party Superstars reaching 6.88 million units, and The Legend of Zelda: Skyward Sword HD sold 3.91 million units.
Elsewhere, Metroid Dread is sitting at 2.9 million units sold, making it the best selling Metroid game ever released. Hopefully, we see it cross the 3m mark by its 1st anniversary this year. Evergreen titles also did well, with Animal Crossing: New Horizon adding 6.01m units for a total of 38.64m, while Mario Kart 8 Deluxe sold 9.94 million units from 2021 to 2022, bringing its total sales over 45 million. This will only continue to grow next year as Nintendo adds even more tracks to the Mario Kart 8 Deluxe Booster Pass, can Mario Kart 8 ever be beaten?
Looking ahead to 2022, Nintendo is expecting to sell slightly fewer Switch consoles thanks to continued component shortages but still expects to comfortably hit 20m units by the end of the next financial year. It reaffirmed several big release dates, listing Bayonetta as 2022, while both Metroid Prime 4 and Advance Wars 1+2 Re-Boot Camp are currently listed for a vague TBA. The sequel to The Legend of Zelda: Breath of the Wild is listed for Spring 2023, so if it lands in March 2023, similarly to the original's March 2017 release date, that would likely be a huge end of year boost for Nintendo's figures.
While we wait patiently for more information, why not watch the reveal trailer for Pokémon Scarlet & Violet again and again like us, trying desperately to find anything new to talk about.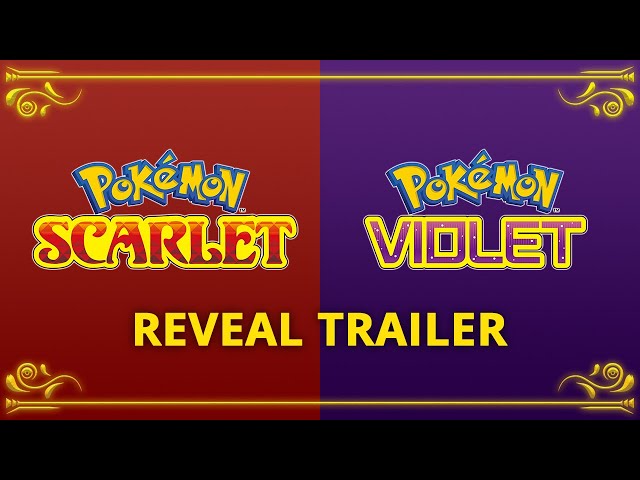 If you want to see even more of the details discussed, you can head to Nintendo's website here. If all this Switch talk has got you in the mood for gaming, be sure to check out our guide to the very best Switch games so you can find a new obsession today.