Ah, stick drift. The natural enemy of the Nintendo Switch lover. Still, it doesn't have to be that way. Or at least it doesn't now, with the Nintendo Switch Gulikit joysticks, purpose-built to avoid that dastardly drifting that makes all manner of games unplayable.
If you've never heard of GuliKit before, the company is something of a controller marvel, creating better ways to play for all consoles. The latest product turns its attention to the Switch Joy-Cons and their notorious drift, offering replaceable joysticks that are as easy to attach as they are to use. Now the only drifting you need to worry about in Mario Kart 8 is the good kind.
We're especially excited about the Gulikit Hall joysticks considering we got to have a little play with one of the company's full controllers last year, and as you can tell from that GuliKit King Kong Pro 2 review, our time with the ergonomically designed pro-controller copycat was one we didn't want to end.
If you want to pick up the GuliKit joystick replacement parts, you can find them on Amazon for readers in the U.S.A. The official Gulikit website also offers advice on how to install the components, or you can check out the clip below from the GuliKit YouTube channel on how to add the parts to your Joy-Cons.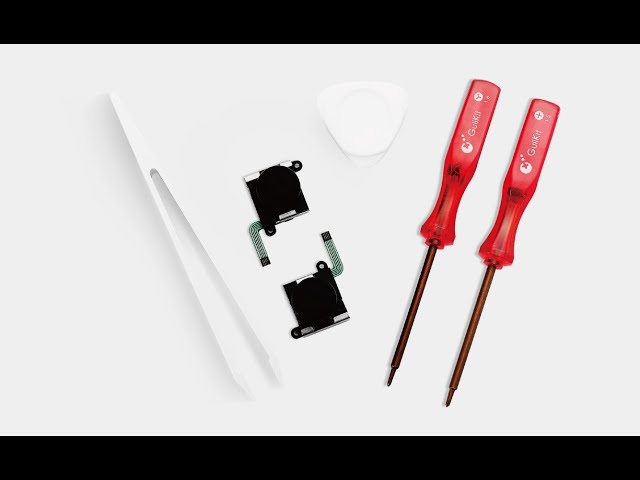 There you have it, all you need to know about the Nintendo Switch GuliKit joystick replacement parts. If you're thinking of opting for a different device for gaming on the go, check out our picks for the best portable gaming consoles.