Nintendo announced today that the latest batch of classic NES and SNES titles are now available on Nintendo Switch Online, adding to the already extensive library of great retro titles. You can enjoy three more games one the service, with Mappy-Land, Dig-Dug II, and Earthworm Jim II all available to play and download today.
First up, Earthworm Jim is something of a cult classic platformer, inspiring several different games and even a children's cartoon. It's a run-and-gun title where you play as a sentient earthworm in a spacesuit, and it's well known for its weird and gross sense of humour, as well as being a fairly good game. You can definitely see it's a game from the 90s, the era of animal-mascot platformers, but it's a great throwback. We have to say, we think Nintendo Switch Online Earthworm Jim is a fine addition to the service.
As for the other additions, Mappy-Land is a platformer from Bandai Namco, where you explore several different areas and must find collectables along the way. Dig-Dug II, meanwhile, is the sequel to the arcade classic, where players explore a subterranean area and must avoid enemies while nabbing jewels to chase high scores.
Check out the latest trailer below to see each of these titles in action.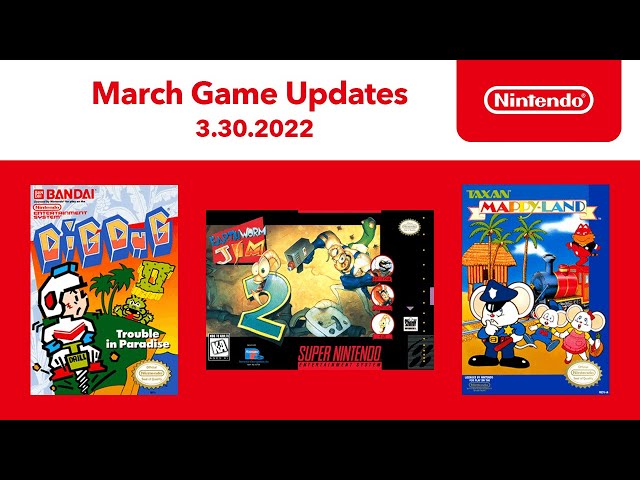 Should you be after something a bit more modern, why not check out our bumper guide to the very best Switch RPG games and level up your Switch collection today.