The fact that the Nintendo Switch is a hit is no secret, but Nintendo's financial results for the last nine months of 2022 bring the hybrid console even closer to the top spot. With 122.5 million units sold, it's only beaten by the Nintendo DS at 154 million and the PlayStation 2 at 155 million.
With the recent rumour of a Nintendo Switch production increase, it looks like the company is expecting to continue to sell the five-year-old console. If Nintendo's supposed targets are met this fiscal year and the next, the console would pass the 150 million mark, pushing it whisper-close to the number-one spot.
Meanwhile, Pokémon Scarlet & Violet has sold 20.61 million copies. This is for the period from its November 18 release date to the end of 2022. That's over 20 million copies sold in six weeks and one day, an incredible number.
For context, Pokémon Sword & Shield sold 16.06 million units between its November 16 release date and the end of 2022. That's four million fewer copies sold with three extra days reported.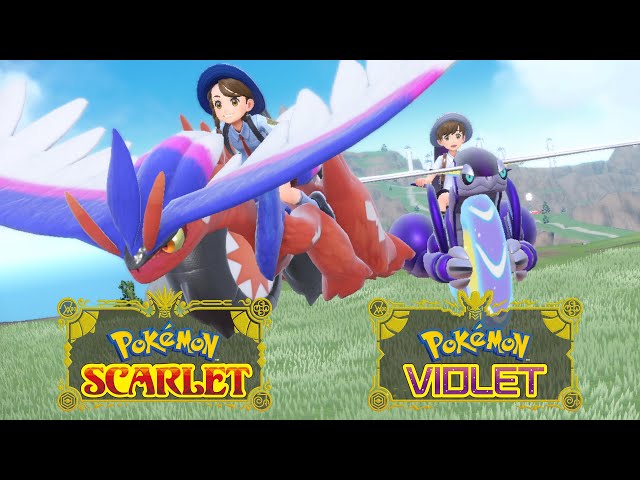 Meanwhile, if you compare it to Red Dead Redemption 2, which had the most profitable opening weekend in the history of entertainment, Pokémon Scarlet & Violet's sales are massive. Red Dead 2 sold 23 million copies in 2018, with nine weeks on sale, against Pokémon S&V's 20 million in six weeks.
Sure, we all know that Pokémon is popular. But what's most notable is the cost of the endeavour. While we don't have exact figures, Pokémon games come out incredibly often, versus Red Dead Redemption 2's seven-year development time.
So, while, as our Pokémon Scarlet & Violet review points out, there's a litany of technical issues, and the game is by no means graphically impressive, the turnout for the creature imprisonment simulator is huge. That's just the power of the franchise.
Anyway, enough pontification on Nintendo's financial results. TL;DR: Switch is a hit, Pokémon is still popular even when it's wonky. For more, check out our guide to the best portable gaming consoles to see if something can catch your eye.