Oasis Games has just released a follow up to last year's RPG One-Punch Man: Road to Hero. Simply called One-Punch Man: Road to Hero 2.0, it's available to download on iOS and Android globally.
The new RPG mobile game is all about collecting and training familiar characters from the show and organising them into a team. Depending on who you are facing, you'll want to consider how your team works together and how they can counter the opposition. The titular character, Saitama, will not be joining you, however. Oasis Games says this was done to preserve balance in the game's combat. Considering Saitama can down any foe in one-shot, it's, er, probably a wise call.
There are two battle modes you can pick from to keep yourself busy. Story mode allows you to follow One-Punch Man's adventures, while City mode is longer lasting and provides daily and ongoing challenges. Both game modes operate on the same battle system and task you with considering the placement of your character on the battlefield. If you have a healer, for example, you may decide to place them in the back row. Each character also has strengths and weaknesses, so you'll what to consider that, too, while preparing for battle.
If you'd like to try out One-Punch Man: Road to Hero 2.0, you can already find it on the iOS App Store and Google Play.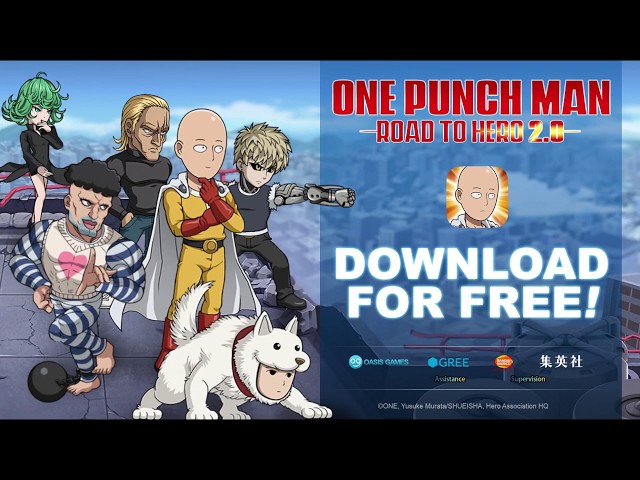 If you're interested in checking out more games, then we have a list of the best mobile RPGs you can play right now.