NetEase's extremely popular RPG, Onmyoji, will soon welcome a brand new SSR Shikigami named Taishakuten. This fresh new face will arrive in Hei-an Kyo after the game finishes maintenance on May 26. Along with the new character, the Lotus Crown chapter begins and gives you a summoning bonus for SSR Taishakuten. There are also some fun new events for you to sink your time into.
From May 26 to June 8, the summoning bonus will help you pick up some very powerful Shikigami. The chance to obtain SP and SSR Shikigami is increased by 2.5 times, the SSR Taishakuten chance accumulates every time you summon, and an SSR Taishakuten is guaranteed when you make up to 700 summons.
The events happening during the Lotus Crown chapter include Demon Vanquish. When maintenance ends on May 26, you can experience how perfect a team Taishakuten and Asura really are as they do battle in the Demon Domain. The domain differs from others as it allows you to use Taishakuten and Asura's skills to weaken monsters before you engage in combat for a greater advantage.
For those of you who need a little extra help with Taishakuten and Asura before entering the Demon Domain, we recommend taking part in some Precept Training. This special training allows you to enhance Taishakuten and Asura, it also provides a battle bonus that you can use to make combat much easier. The Soma required for promoting skills can be obtained after clearing Demon Vanquish zones.
There is also a little something for all you achievement hunters out there. You can take part in three types of achievement quests, each related to a type of promotion. The way you perform in battles, as well as Taishakuten and Asura's performance is recorded during these quests. To incentivise you, each achievement you complete changes the look of the Lotus Pool frame to either good or evil. In addition to the gorgeous new frame, you're also able to claim offline rewards.
If you're less concerned with achievements and just want to learn more about the backstory of Taishakuten and Asura, make sure you return daily from May 26 to June 1, as a story fragment is unlocked each day. For each story you view, the game will give you items that are invaluable to use during the Demon Vanquish event.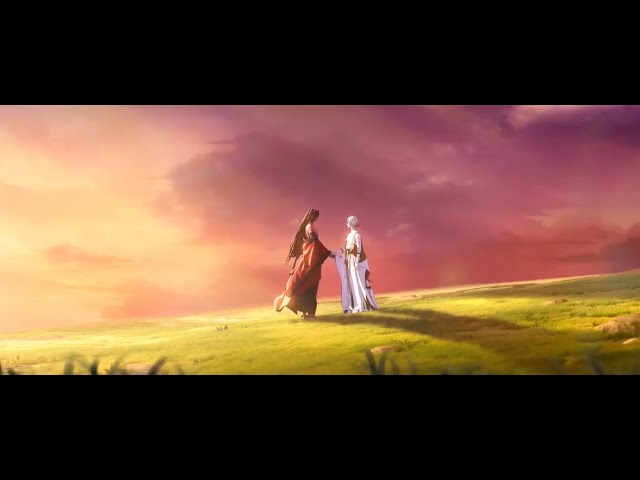 Along with battle bonuses, fresh new frames, numerous offline rewards, and invaluable Demon Vanquish items, you can also enter the Celestial Vault. This mysterious vault houses Sasori's Blossoming Scales skill, a random SP/SSR Shikigami Summoning Scroll, a Skill Daruma, and other great rewards for you to exchange your in-game currency for. However, make sure you don't dilly-dally too long, as the Celestial Vault is only available until June 1.
The Final Clash event is the ultimate battle against good and evil. To take part, you must choose to side with either Taishakuten or Asura's forces. Depending on which side you decide to support, you will be tasked with taking on either Taishakuten or Asura's challenge after game maintenance ends on May 26.
Your choice of team will also put you in an exclusive chat channel with other players who chose the same force as you. This allows you to talk about battle strategy and get to know your like-minded team mates. As an added bonus, you will also receive exclusive effects on your good or evil frame and an exclusive chat sticker to show off your support for either Taishakuten or Asura.
If you want to take part in an epic battle against good and evil, you'll find Onmoyji available to download right now as a free-to-play title on mobile.