Recently, during a Pac-Man 99 Challenge Stream, Bandai Namco announced that Pac-Man 99, the Nintendo Switch Online exclusive battle royale, has now reached an impressive four million downloads. Originally announced and released in April, it features a free battle royale mode alongside additional modes via the mode unlock DLC pack.
The Mode Unlock DLC pack includes CPU battle, time attack, score attack, private battles, and the ability to unlock additional skins for Pac-Man 99 based on other Bandai Namco properties such as Galaga.
Pac-Man 99 will also get new free content in the form of additional custom themes, with the first based on obscure Namco arcade title Hopping Mappy. Considering the fact that its Nintendo Switch online counterpart Tetris 99 is still regularly receiving new updates and themes, it's probably safe to assume Pac-Man 99 has a long life ahead of it.
Watch the whole presentation for all the announcements here, including some players attempting to grab that coveted Pac 1 along the way.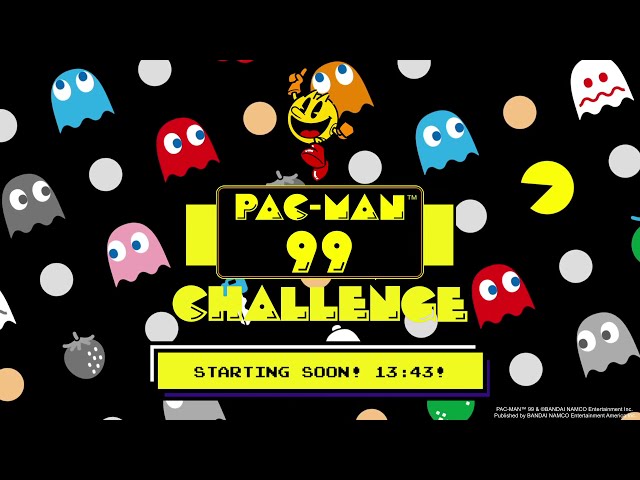 After the success of Tetris 99, and now Pac-Man 99, who knows what other classic games will get reinvented for Nintendo Switch Online next.