Bandai Namco has announced Pac-Man Meseum+, a collection of 14 classic Pac-Man titles all in one collection. Announced for Nintendo Switch, PlayStation 4, Xbox One, and PC, the collection will arrive on May 27 to bring hours of Pac-Man nostalgia. It's also set to be available on Game Pass from its release date.
The games confirmed in Pac-Man Museum+ so far are Pac-Man, Super Pac-Man, Pac & Pal, Pac-Land, Pac-Mania, Pac-Attack, Pac-In-Time, Pac-Man Championship Edition, Pac Motos, Pac'N Roll Remix, Pac-Man Battle Royale, and Pac-Man 256. Online features allow you to compare your best scores with friends, and playing through each game unlocks missions to complete and coins to collect, which can all be spent on the wealth of items in-game.
The trailer also reveals a huge amount of customisation features that you can unlock in your own virtual Pac-Man arcade. Different cabinets, commemorative items, lights, and floors, are just some of the items waiting to be unlocked. Honestly, we'd love to see some of these furniture items in Animal Crossing: New Horizons!
Watch the full reveal trailer to see some gameplay as well as all the exciting items you'll be unlocking when the game arrives in May.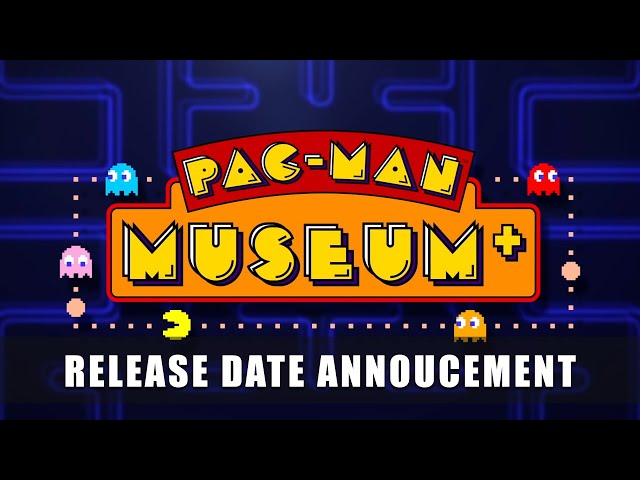 What is the Pac-Man Museum+ release date?
Pac-Man Museum+ releases on May 27 for all platforms, including Nintendo Switch.
If 14 whole Pac-Man games aren't enough for you, be sure to also check out our guide to the best Switch games. Be warned, it's almost entirely Pac-Man though.