We're all huge Pac-Man fans over at Pocket Tactics towers, specifically the older writers like myself who have actually stepped foot in an arcade. Well, I'm looking forward to reliving my youth and enjoying a trip down memory lane in May with Pac-Man Museum+. A collection of over a dozen of the most beloved entries in the historic arcade franchise, this looks like a nice love letter to the world's most famous yellow character not named Simpson.
Well, collectors, rejoice, as we're also due for a Pac-Man Museum+ physical edition, as a listing on Amazon has confirmed. It's currently due to release on May 17, the same day as the digital launch, and we'll keep a close eye on any special edition or pre-order bonuses that might pop up.
In case you're wondering, Pac-Man Museum+ includes the classic titles Pac-Man, Super Pac-Man, Pac & Pal, Pac-Land, Pac-Mania, Pac-Attack, Pac-In-Time, Pac-Man Championship Edition, Pac Motos, Pac'N Roll Remix, Pac-Man Battle Royale, and Pac-Man 256. Alongside this, there's an arcade that you can decorate, with items earned through gameplay in each of the classic titles – are you looking forward to this library of beloved titles coming to Switch?
If you want to feast your eyes on pretty Pac-flavoured gameplay ahead of the release, check out the trailer below to see what this collection is all about.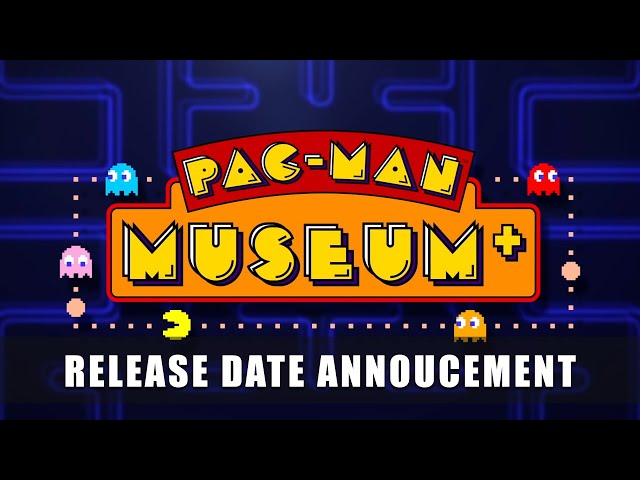 When is the Pac-Man Museum+ physical edition release date?
The physical version of Pac-Man Museum+ releases the same day as the digital version, on May 17. It can be pre-ordered on Amazon now.
Should you need something to play in the intervening months though, be sure to check out our bumper guides like the best Switch games, and the best Zelda games, to keep your thumbs busy for now.
Pac-Man Museum+ Pac-Man Museum+ Best Buy $29.99 Buy now Network N earns affiliate commission from qualifying sales.